Maybe you kids these days are too young to remember the experience of strolling Blockbuster video isles, gazing at dozens of VHS tapes with the same box that you'd have to squint at the title to see what it actually was. Well, old fogeys like me remember! (Disclaimer: I am 27). And if you, too, yearn for the days of analog rewinding and no options menus, look no further than this Switch game case from Retro Fighters shaped like a Blockbuster VHS tape.
Announcing the Blockbuster VHS Mini Switch Case! Pre-orders now open, this is part of the new Retro Limited Series line of products.https://t.co/VQCwTNUIXf pic.twitter.com/htB6Vhj4P2

— Retro Fighters (@retrofightersco) September 12, 2023
Yes, for the very modest price of $19.99, you can get this carrying case for up to 12 Nintendo Switch games. The cases are up for pre-order right now and expected to ship in mid-November. Check out Retro Fighters' other catalog pieces for more blasts from the past.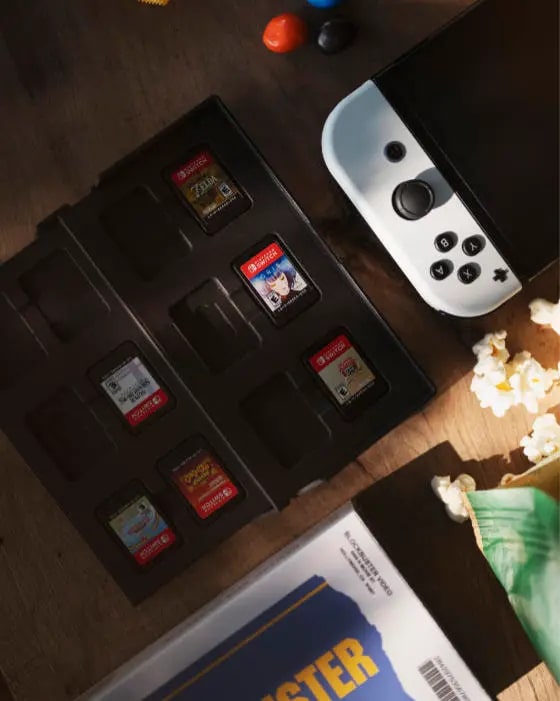 Leave a Comment