It's still a little hard to believe that we're getting a new Samba de Amigo game this year, but today we finally have a release date!
As revealed via Game Informer, Samba de Amigo: Party Central will shake it up on the appropriately summery date of August 29th, but that's not all. Two new DLC packs have been announced as well, and they're a joy for video game fans.
First up is the Sonic Music DLC pack, with three more tunes joining the few that are already in the game. They are as follows:
Open Your Heart (Sonic Adventure)
Reach for the Stars (Sonic Colors Ultimate)
I'm Here (Sonic Frontiers)
There will also be a Sega Music DLC pack featuring pulls from beyond Sonic Team, namely…
Bakamitai (Taxi Driver Edition, Yakuza)
Go Go Cheer Girl! (Space Channel 5: Part 2)
Rhythm Thief Theme (Rhythm Thief & the Emperor's Treasure)
Yes, the 3DS's cult classic Rhythm Thief lives on!
These DLC packs will be included with the $50 Digital Deluxe Edition of the game, which also features Sega costumes based on Sonic, Tails, Space Channel 5, Super Monkey Ball, and Puyo Puyo.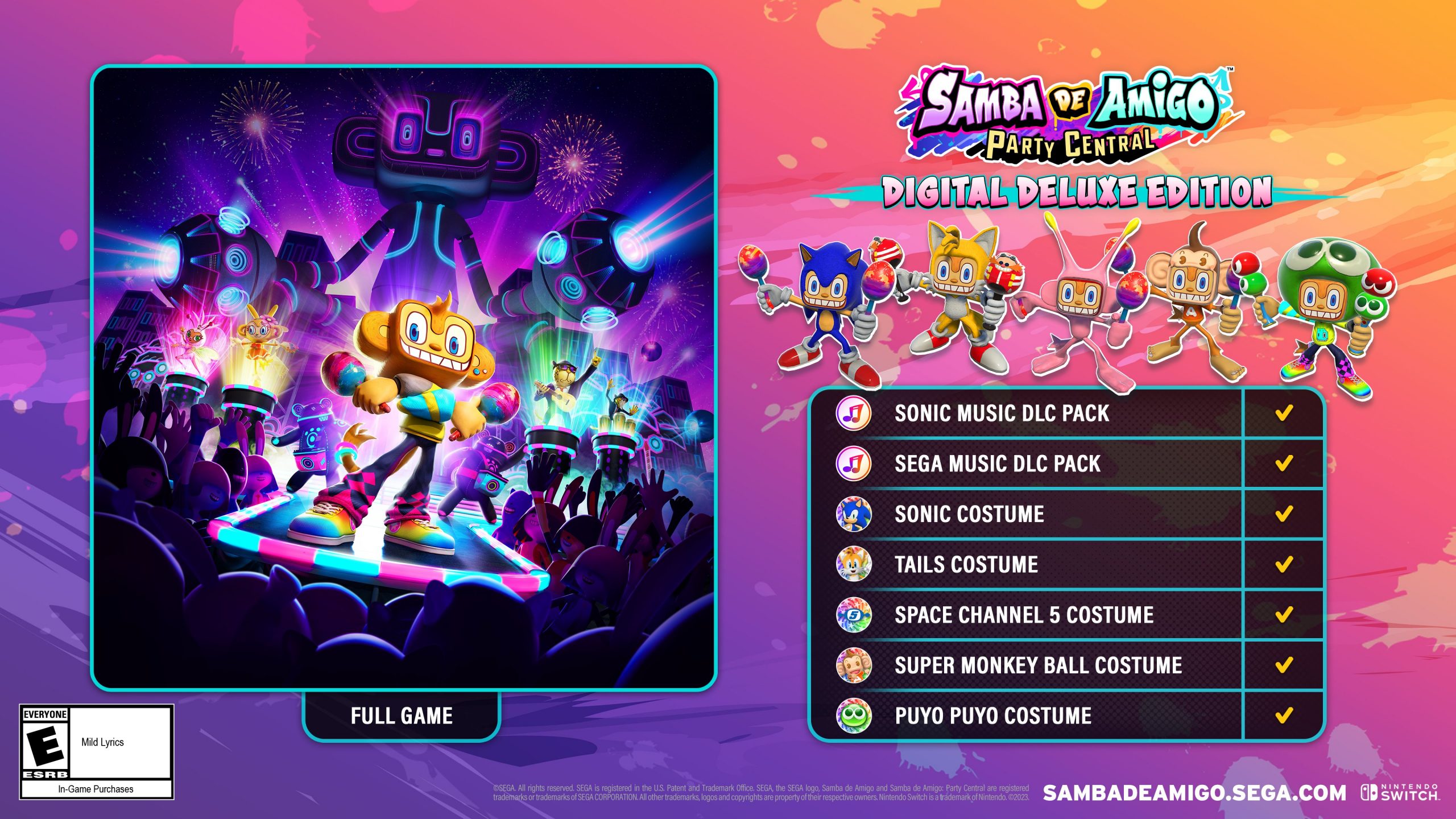 You'll be able to shake Joy-Con like maracas exclusively on Switch this August 29th!

Leave a Comment