Pokémon merchandise is ubiquitous in Japan, showing up everywhere from living rooms to manhole covers. This latest announcement simultaneously manages to be nostalgic and funny – Slowpoke udon noodles!
As spotted by Tokyo Game Life, the new packaged noodles are produced as part of a collaboration with Japan's Kagawa prefecture, which has been using Slowpoke for marketing since 2020. Of course the most eye-catching part is the packaging, themed after the classic pair of Pokémon Red and Green plus a new white coloration.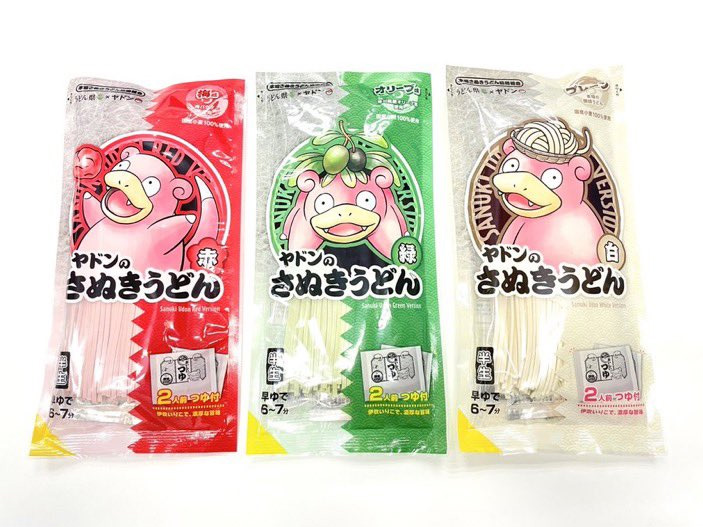 As for the flavors, red is plum, green is olive, and white is just some ordinary plain noodles.
If you happen to swing by Kagawa try to keep your eyes open for these noodles in the wild!

Leave a Comment