Closing out February 2023's Nintendo Direct was the one and only The Legend of Zelda: Tears of the Kingdom. Nearly three months away from its release, we were treated to a more story-focused trailer and some additional product details.
Notably, today's trailer includes a brand-new voice and fans have been quick to speculate that it's of Ganon/Ganondorf or Demise. Princess Zelda does make a few appearances too – visually and with some voiceovers. Besides the general mess of enemies (Bokoblins and more), there is another human figure shown. We don't see the character's face, but with the return of malevolent forces, perhaps Hylia will appear to aid Link in his quest.
With today's trailer and press release from Nintendo, it was confirmed that the previously spotted increased price tag for The Legend of Zelda: Tears of the Kingdom is correct. Tears of the Kingdom will be the first "standard" edition first-party Nintendo Switch game to be $69.99 MSRP. In addition to that, Tears of the Kingdom will get a Collector's Edition priced at $129.99 (the Master Edition of The Legend of Zelda: Breath of the Wild was the same price, for those curious). Nintendo UK released a product video of the Collector's Edition, breaking down what's included: a copy of the game, a Steelbook case, a 4-piece pin set, an ICONART Steel Poster, and an official art book.
In the Nintendo Direct, the release of the Collector's Edition had some specific wording – will release on launch day. In subsequent social media posts, Nintendo of America has stated to "[p]lease check with your local retailer for more information on availability." Retailers like Best Buy, Amazon, Walmart, Target, etc. may offer pre-orders between today and up to launch. As for Nintendo's online store, given Nintendo's terrible site crashing release of just pre-ordering Xenoblade Chronicles 3's Special Edition… it'll be a launch day online release.
And, lastly, we were also treated to the reveal of a new amiibo and confirmation of amiibo functionality. Along with the new Tears of the Kingdom-themed Link amiibo, other amiibo in The Legend of Zelda series can be scanned into the game for various bonuses. This new amiibo will be available on May 12th, 2023 and, hopefully, we'll see some reprints of other The Legend of Zelda amiibo.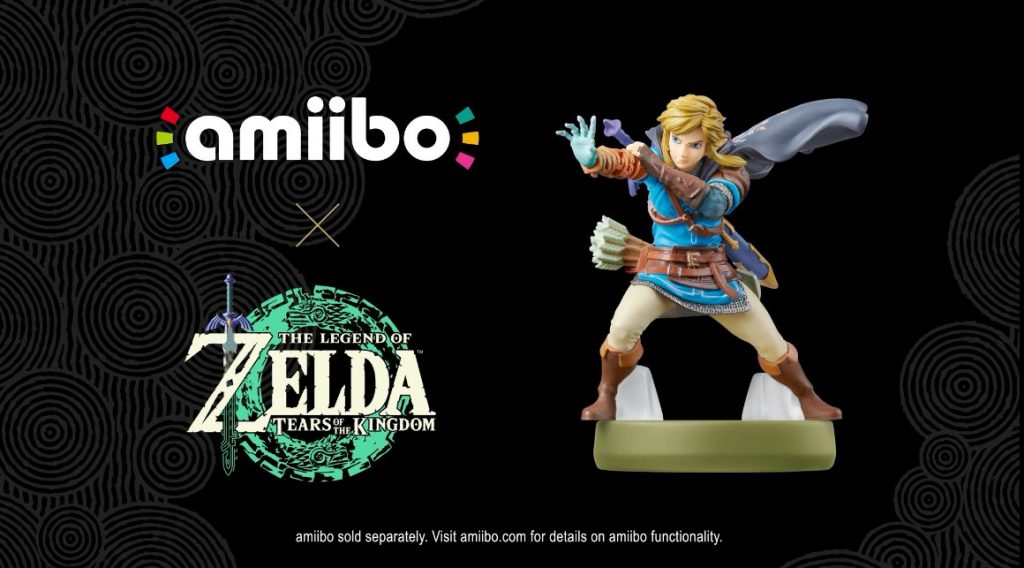 The Legend of Zelda: Tears of the Kingdom launches only on Nintendo Switch on Friday, May 12th, 2023.
Key Art
Originally posted by the official Japanese The Legend of Zelda Twitter account.
IMAGES
Leave a Comment