In just about a month we'll all be returning to Dream Land with Kirby in the grand remake of his Wii adventure. Previously we'd seen visual updates, the new Mecha ability, and changes to its sub-game lineup. That's not all that's new though, as the opening of the Kirby's Return to Dream Land Deluxe Japanese site has revealed plenty more updates to this fan favorite!
Another new Copy Ability has been added to the game via Sand Kirby. Capable of attacking from a distance with waves of sand or getting up close with sedimentary fists, it and Mecha are both looking like interesting gets for the game's total count of 26 abilities. That doesn't include Super Abilities, but it does include the return of Star Allies' Festival ability.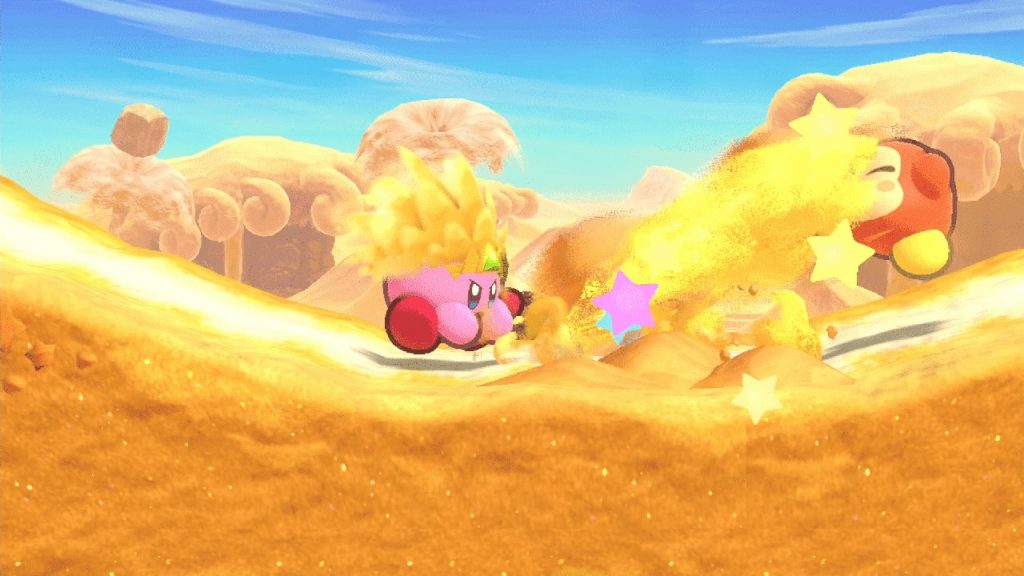 More was also detailed for the RtDL Deluxe's approach to sub-games. Rather than a mere menu, they'll be hosted in a Magolor themed amusement park! By playing these, you'll fill out a Stamp Rally card that can be turned in for prizes.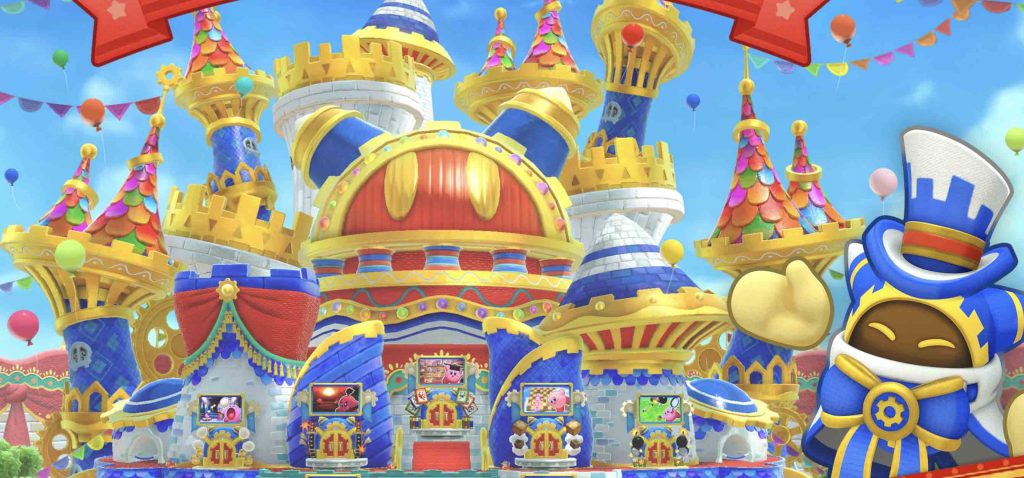 These include masks of familiar Kirby characters like Gooey, Marx, and Elfilin; among many others. You'll also be able to earn items that can be used in the main game's adventure, like Maxim Tamatoes and Copy Abilities! 
Lastly, we also have a fuller look at the ten, promised sub-games for this Deluxe return. Along with the previously announced ones, favorites Megaton Punch and Checkerboard Chase are both back from Super Star and Kirby 64 respectively. We're even going all the way back to Kirby's Adventure thanks to Egg Catcher!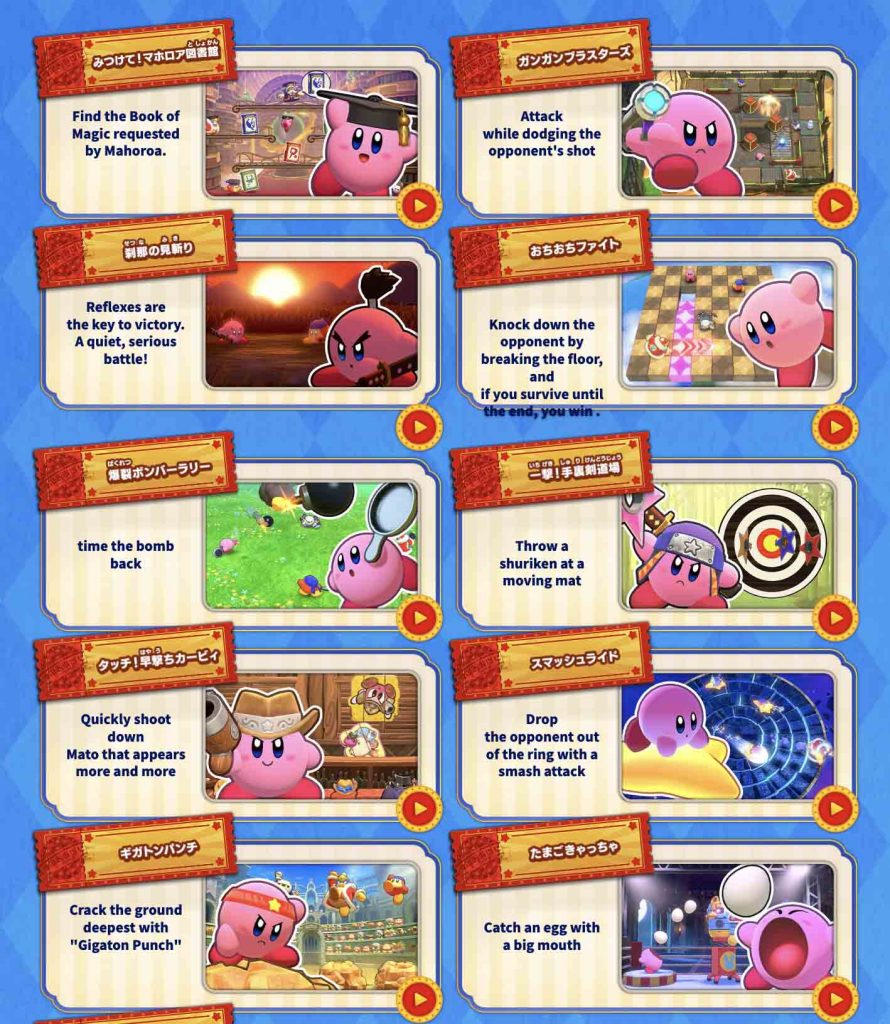 With this blend of classic cameos and all-new abilities, all hosted inside one of the pink puffball's best side-scrolling adventures, there's plenty to be excited for here. Kirby's Return to Dream Land Deluxe will bring all of this to Nintendo Switch starting February 24th.
Looking to secure your copy of Kirby's Return to Dream Land Deluxe? Get all the details about where you can place your pre-orders in our guide!
Leave a Comment