Are you the best Mario Kart Racer around? Prove it in the upcoming Mario Kart 8 Deluxe North American Qualifier, a three-day tournament where the top two racers each day will win prize packs that include trips to Boston, Massachusetts, a jacket, backpack, and more. Top players "may" also get invited to the Mario Kart 8 Deluxe Championship Cup 2023 tournament. It's unclear who would or would not get such an invitation and why.
The Qualifier is open for players in Mexico, Canada, and the US, taking place on November 25th, 26th, and 27th from 2 p.m. to 6 p.m. PT. Each day has a Tournament ID you'll use in your copy of MK8D to join. The codes are the following:
Day 1 (25th): 1953-7282-5131

Day 2 (26th): 1126-9470-4683

Day 3 (27th): 4847-4624-6699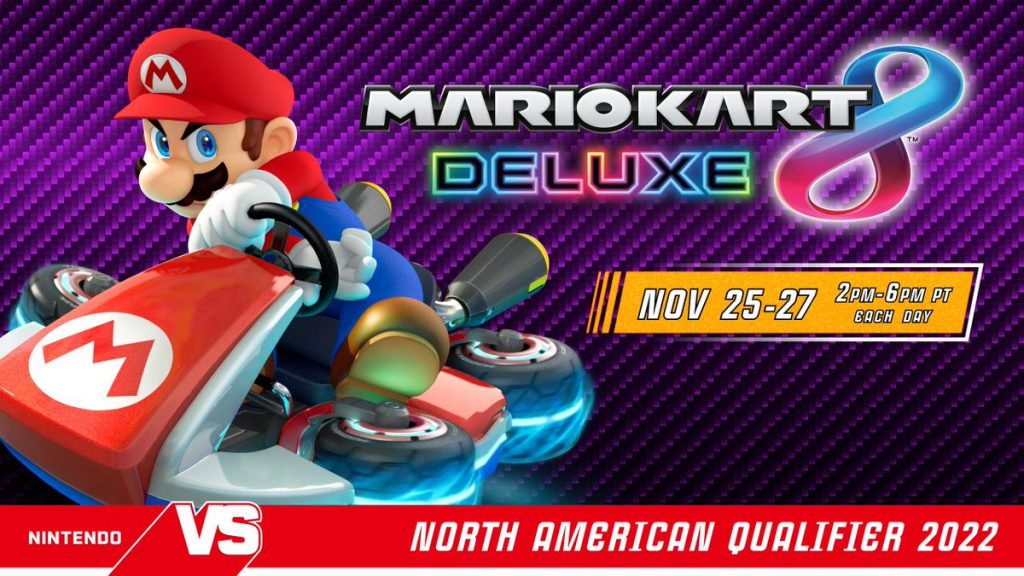 Good luck, racers!
Leave a Comment