More utterly thrilling financial news from Nintendo's various quarterly reports for the first half of the fiscal year: Nintendo Switch Online currently has 36 million paid memberships. That doesn't necessarily translate to 36 million users, as the NSO family plan is one paid membership that offers benefits to multiple users. Thus the number of people who actually use NSO is likely higher.
We also don't know what proportion of those 36 million users pay for the Expansion Pass that includes N64 titles and various DLC packages. According to a recent (perhaps unwanted) report from Brazil, NSO made $932 million in 2021, and the 36 million membership figure is in line with the Brazilian report's steady growth quarter by quarter. The report hints at "expanding the range of available play options," which may suggest more benefits coming soon to NSO. But we'll have to see.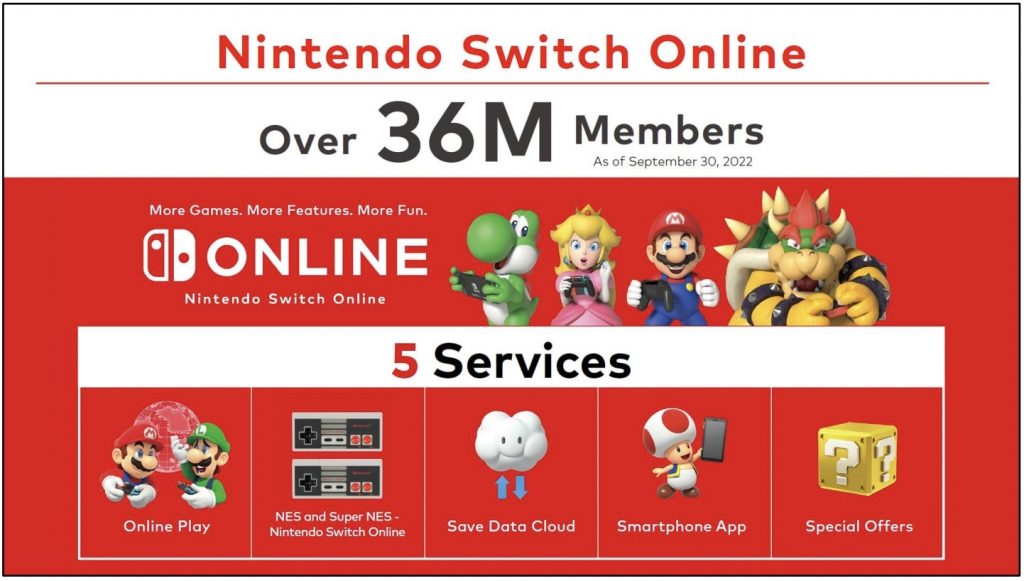 Stay tuned for more hot financial report tidbits.
Leave a Comment