Despite new amiibo releases slowing down and the hype for the product line not nearly as intense as it was in its heyday, it seems that Nintendo's flagship toys-to-life platform continues to be incredibly successful eight years after launching.
Following its recent Fiscal Year 2023 report, Nintendo has shared a Corporate Management Policy Briefing document which adds more impressive statistics for the company. Since its introduction to the market in 2014, amiibo has shipped over 77 million units across the globe.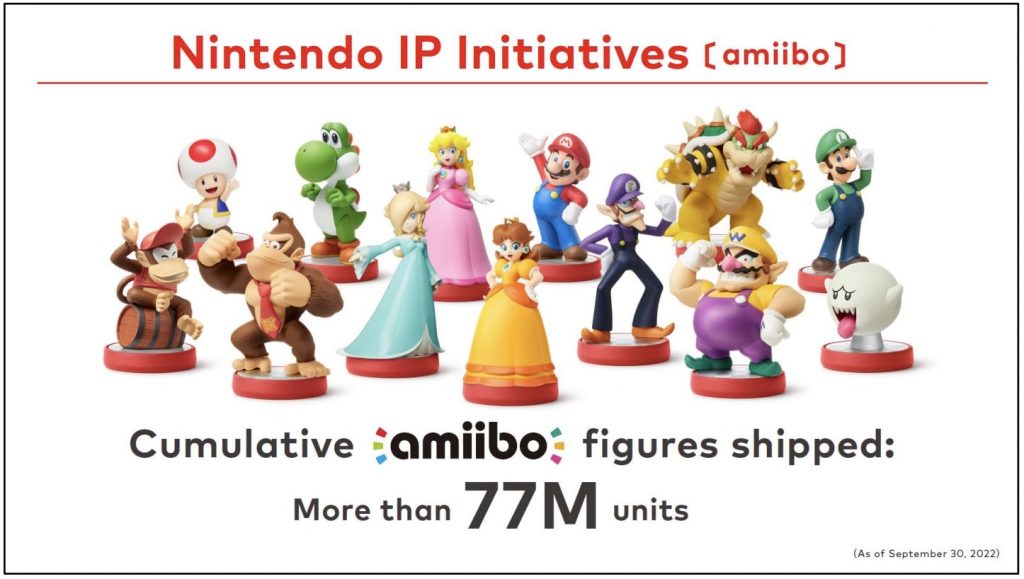 Sephiroth and Kazuya from the Super Smash Bros. line are the latest amiibo figures to debut, appearing at the recent Zurich Pop-Con in Switzerland. Three new Splatoon 3 figures are also launching later this week on November 11th, and a mystery amiibo listing was spotted last month on Nintendo's CPSIA page.
Leave a Comment