Bring the thunder — a PVC statue of Urbosa from The Legend of Zelda: Breath of the Wild is available for pre-order, exclusively on maker First 4 Figures' site. 
We are proud to introduce the latest collectibles from the The Legend of Zelda™: Breath of the Wild line of statues—our The Legend of Zelda™: Breath of the Wild – Urbosa PVC Statue! Learn more in the link provided below. ⤵️

➡️ https://t.co/OfETaBGsqN pic.twitter.com/Xi87iKo9ru

— First 4 Figures (@First4Figures) November 2, 2022
Featuring Urbosa in the same pose as her key art from the game, complete with shield and scimitar, the statue features a light-up base and a comparatively modest pricing of $150 ($140 for the early bird special). Early Bird pre-orders of the Gerudo Champion are open for basically all of November, ending on the 25th at 4 p.m. Hong Kong time. The statue is slated for release in Q4 of this year, so actually quite soon. Get in those pre-orders if you want her!
Gallery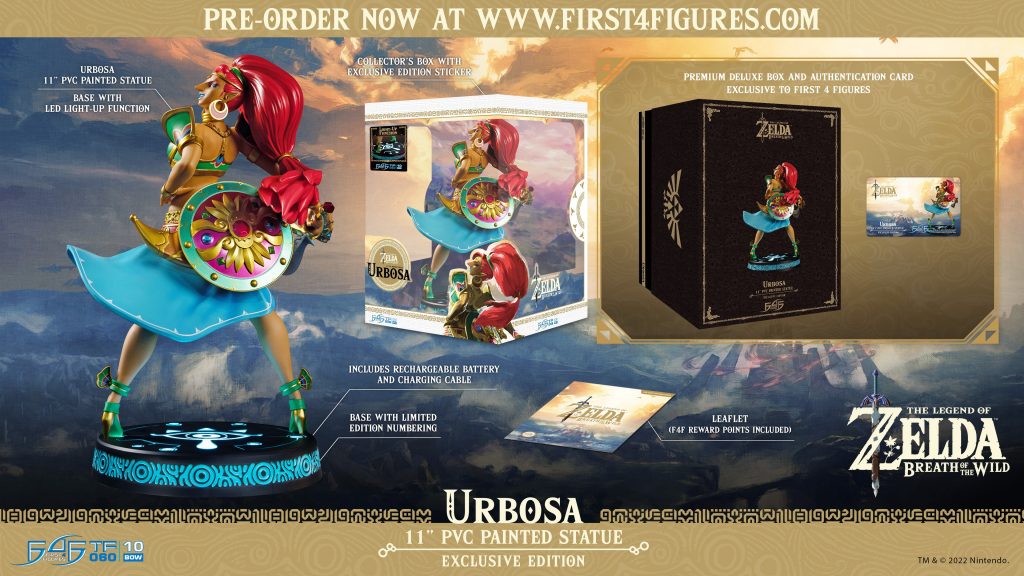 Leave a Comment