Update (11/2/22): The N64 icons for Nintendo Switch Online members are now available for the West, as announced by Nintendo of America via Twitter:
#NintendoSwitchOnline + Expansion Pack members! Redeem #MyNintendo Platinum Points to get icons from:

✅#SuperMario 64
✅#Kirby 64: The Crystal Shards
✅The Legend of #Zelda: Majora's Mask
✅#N64 Hardware & Controllers

Icon elements update weekly until 12/6. #MissionsAndRewards pic.twitter.com/dz4Mo3nPGm

— Nintendo of America (@NintendoAmerica) November 2, 2022
As the tweet states, you can expect new icons themed to classic 64 titles to arrive all the way through December 6th, 2022. If you're looking for some extra nostalgia to add to your Switch, now's the time to shell out those Platinum Points!
---
Nintendo's on a N64 roll! Now that Mario Party and Mario Party 2 have been announced for Nintendo Switch Online, the company thinks it's prime time to showcase some retro love for fans — the ones in Japan, at least.
First up, Nintendo Japan has announced that N64-themed icons will be available to all NSO members starting November 2nd, 2022. This first batch includes games like Super Mario 64, The Legend of Zelda: Majora's Mask, and Kirby 64. December's offering is bringing The Legend of Zelda: Ocarina of Time, F-Zero X, and Yoshi's Story icons. And finally, January will feature Mario Kart 64, Star Fox 64, and Mario Story. The icons will be available until February 3rd, 2023.
On top of that, members will also be able to earn twice the Gold Points from November 2nd, 2022 to January 31st, 2023.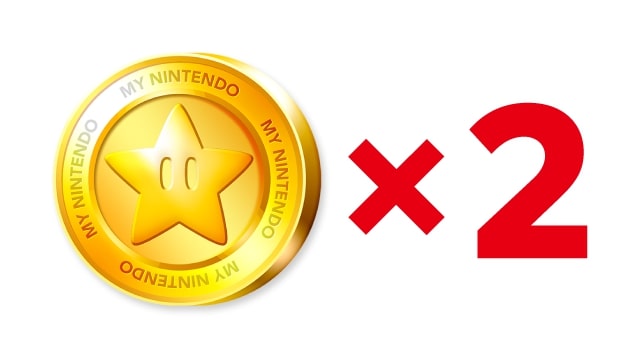 Last, but certainly not the least, exclusive N64 merchandise will be available to purchase at Japan's My Nintendo Store. The goods include a t-shirt, a mug, and a sticker set (10 pieces) — all of which feature some pretty beautiful imagery of the N64 console, the system's colorful controllers, and beloved classic titles. Again, members will have from November 2nd, 2022 to January 31st, 2023 to take advantage of these offerings!
So far, it looks like all these goodies are only available to NSO members in Japan, but we'll make sure to report back with updates if they happen to make their way to the West!
---
Source: Nintendo Japan
Leave a Comment