Earlier this week when the Japanese branch of the Squid Research Lab and Nintendo revealed that the upcoming Splatoon 3 Splatfest (all about Pokémon's starters' elemental types) would be getting another physical swag item (acrylic keychains) fans in North America quickly wondered if this reward would be available too. Hopefully, it wouldn't turn into an exclusive.
Fear not! These acrylic keychains featuring Pokémon Scarlet and Violet's starters will be available as My Nintendo rewards in North America after all. The announcement was made today in Nintendo of America's weekly press release which reports on which games are available this week. The following was shared in the activities section (next to the brand new Mario + Rabbids: Sparks of Hope My Nintendo reward):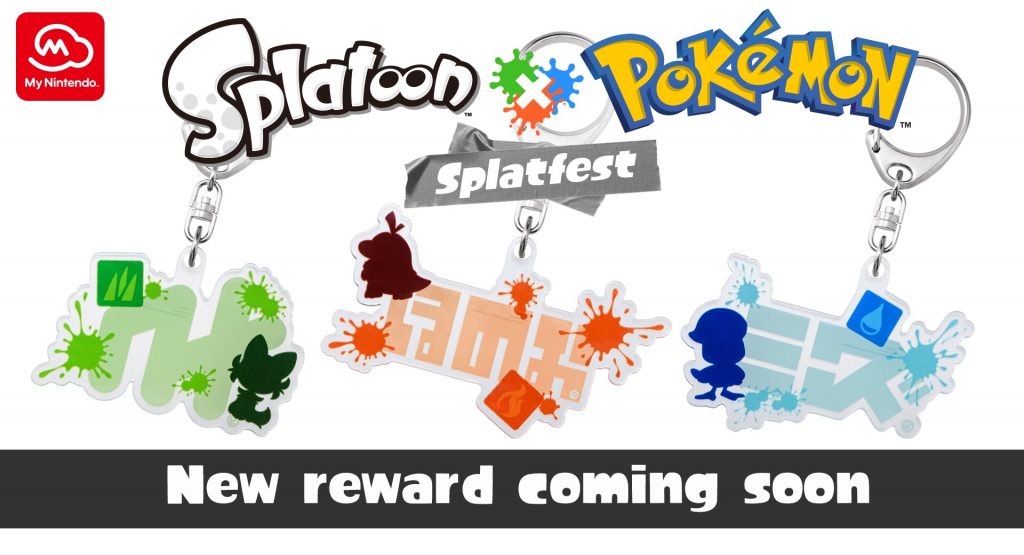 Gotta Splat 'Em All – Looking forward to the upcoming Splatoon x Pokémon Splatfest taking place from Friday, Nov. 11 at 4 p.m. PT to Sunday, Nov. 13 at 4 p.m. PT? Show some flair for your partner Pokémon team of choice with a Splatoon x Pokémon Splatfest Keychain set reward … coming soon! In the meantime, count down the days until the Splatoon 3 Splatfest and the release of the Pokémon Scarlet and Pokémon Violet games with the November wallpaper calendar reward. For more information, please visit https://my.nintendo.com/rewards/f298baacd71370e9.
A price for the keychains (which will only be distributed as a set) wasn't given. Looking at similar My Nintendo rewards, don't be shocked if they cost a few hundred Platinum Points.
As for the downloadable digital wallpaper, it costs the standard fee of 50 Platinum Points and will be available until November 30th, 2022 at 3 p.m. PT | 6 p.m. ET. The wallpaper features the first artwork that was used to announce this Pokémon-themed Splatfest. If you look closely, the calendar highlights the dates for when the Splatfest is happening (Friday, November 11th, 2022 at 4 p.m. PT to Sunday, November 13th, 2022 at 4 p.m. PT) and the release date for Pokémon Scarlet and Violet (Friday, November 18th, 2022).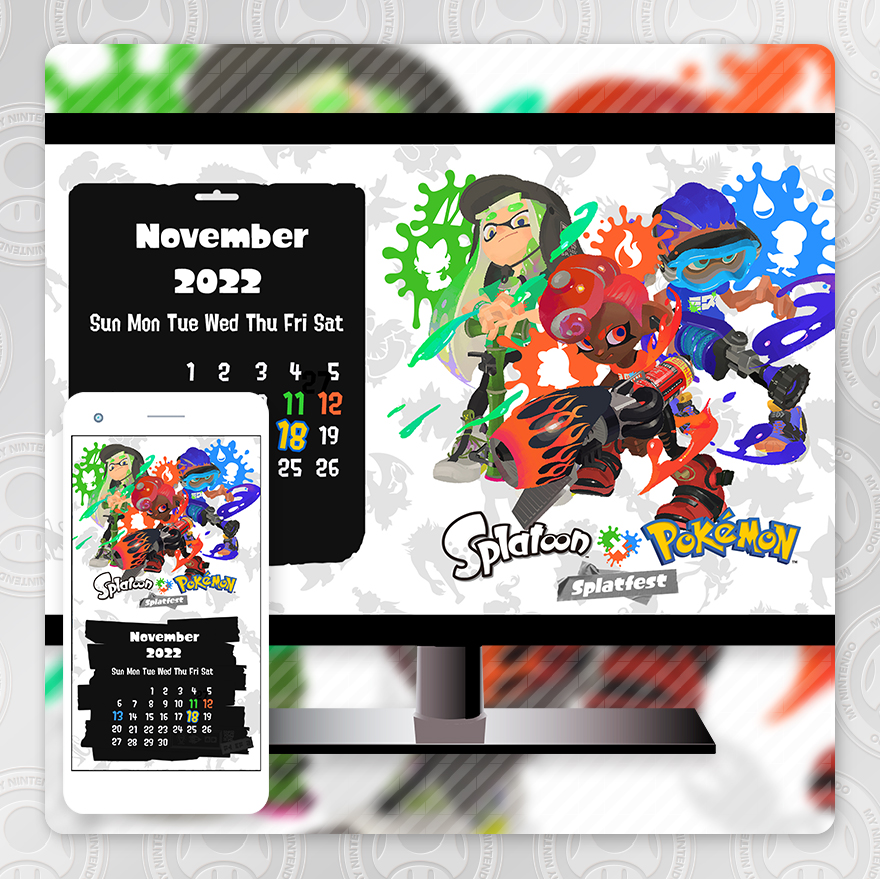 Here's hoping that the Splatfest tees that will be available at Nintendo NY will also be sold online, making it even easier for Splatoon and Pokémon fans to show their Splatfest pride even when the event is over.
Leave a Comment