In case you haven't heard, the next Splatoon 3 Splatfest is a Pokémon collaboration, where players will duke it out to determine whether Grass, Fire, or Water is the best type. This means, of course, that in-game your character will receive a Splatfest Tee for your respective squad — but don't those always look so snazzy? Don't you wish you could wear one in real life? Well, Nintendo NY has your back, with exclusive Grass-type, Fire-type, and Water-type tees.
BREAKING NEWS!

The next Splatfest in #Splatoon3 will be a Splatoon x Pokémon collaboration! Will you choose Grass-type, Fire-type, or Water-type?

Special tees will be available for purchase only at #NintendoNYC at a future date.

Stay tuned for details, and stay fresh! pic.twitter.com/RBzpg1sAQd

— Nintendo NY (@NintendoNYC) October 7, 2022
The Nintendo NY exclusive means you won't be able to get your hands on it in North America unless you live in that little pocket of the northeast, but Pokémon Centers in Japan will be receiving the shirts as merchandise as well. The specific release date for the tees at Nintendo NY has yet to be revealed, so stay tuned for details on when you too can be fresh.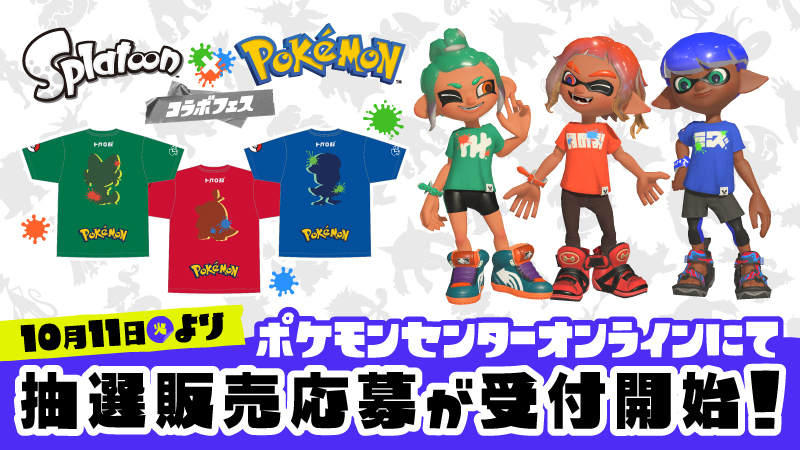 The Splatoon x Pokémon Splatfest begins on November 11th at 4 p.m. PT.
Leave a Comment