The upcoming animated Super Mario Bros. movie has garnered tons of attention due to its somewhat controversial casting choices, the historically poor track record of video-game-to-film adaptations, and of course, the popularity of the Nintendo brand. Fans are evidently still frantically buzzing about the project if the response to the film's new official Twitter account is anything to go by.
The account, simply named "Super Mario Movie" (@supermariomovie), has already amassed over 16,000 followers. This is an impressive number in itself considering the account has only just been discovered, but even more so given that, at the time of reporting, it has not yet published a single tweet.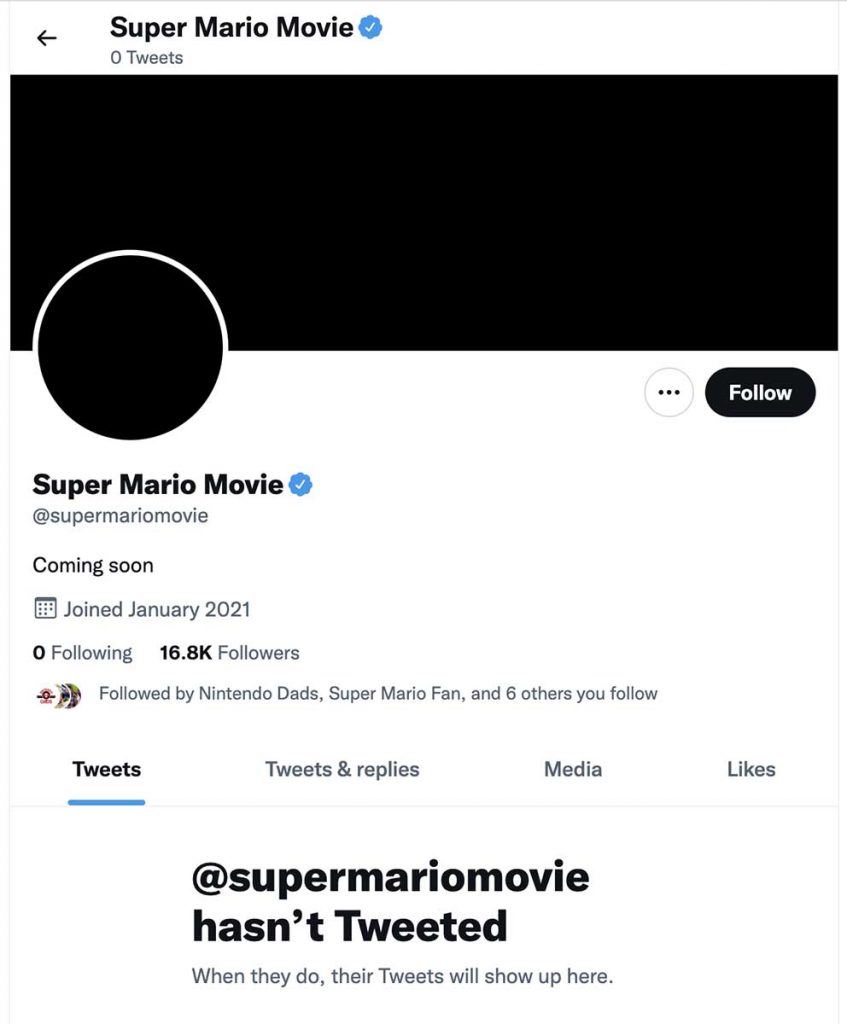 The lack of tweets may disappoint those clamoring for details, especially as we have not seen so much as a screenshot, official artwork, or even a title for the film since its announcement in 2018. Fortunately, we are now just one week away from the first teaser debuting at New York Comic-Con, at which point we can presumably expect a lot of content to emerge from the new Twitter account and the follower count to rise further. The teaser will premiere on October 6th at 1 p.m. PT | 3 p.m. CT | 4 p.m. ET.
Actor Chris Pratt, who stars in the leading role of Mario in the film, stated last week that he was "blown away" by the teaser trailer and promised fans that "you will be too."
The Super Mario Movie will release in the United States on April 7th, 2023.
Leave a Comment