Mario Kart 8 Deluxe got a little bit of love in the latest Nintendo Direct, with two courses from its Booster Course Pass' Wave 3 getting revealed. Of course, there are still six more to come for that batch, but it's still a strong showing of what's to come.
Merry Mountain, an original course made for Mario Kart Tour, will bring some festive fun to the game. It's a unique vibe for Mario Kart, but if you like things a little more familiar then you're in luck. Peach Gardens, from Mario Kart DS, is also on the way! Between the topiary decor and roaming Chain Chomps, it's a good get for the DLC.
No firm date was given, but you can expect the Mario Kart 8 Deluxe Booster Course Pass this holiday season.
Gallery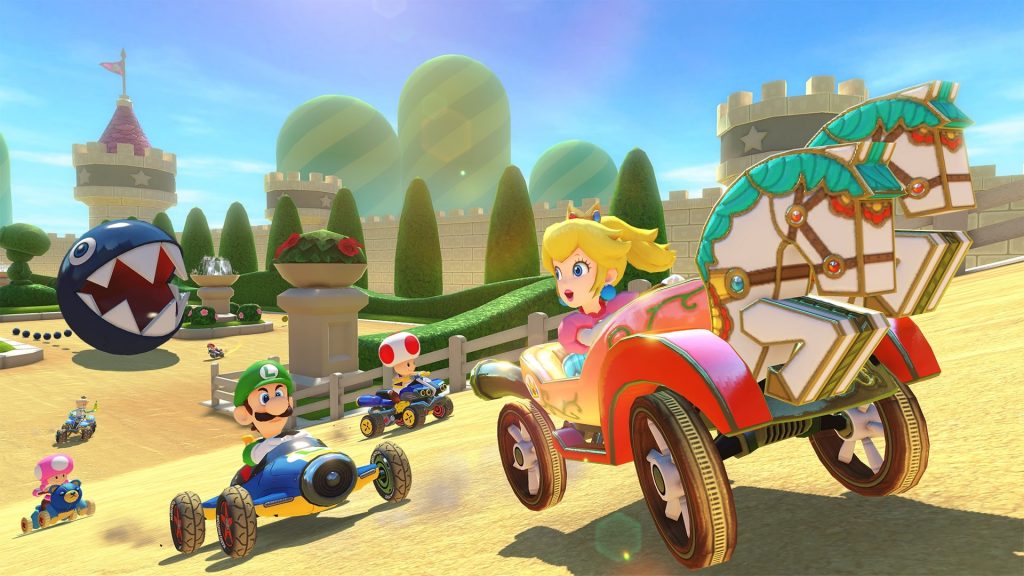 Leave a Comment