A few months ago, there was a leak of an unreleased and and unannounced Fire Emblem game for the Switch originally made for the franchise's 30th anniversary that ended up pushed back. The game would involve summoning characters from past FE titles and be a sort of legacy game, featured a protag with dual hair colors immediately dubbed "toothpaste-chan" by the internet, and was apparently going to be called Fire Emblem Engage. Well, it turns out basically everything was true and the leaked images were legit — today's Nintendo Direct kicked off with an official reveal for Fire Emblem Engage and a three minute trailer.
The game takes place on the continent of Elyos, with the usual host of FE story tropes — ancient evil god dragon, heroes rising up to vanquish it, a threat of resurrection and a return to war. This protagonist, Alear, appears to be a Divine Dragon (one of the godly good guys) who's been sleeping for a thousand years but has a touch of amnesia after resurrection. The trailer focuses on that aforementioned summoning of old heroes, with Marth, Sigurd, and Celica each getting a featured summoning (a nice gesture for the oldhead FE fans). In addition to summoning their apparitions, it appears some characters will be able to fuse with the olden heroes, which is pretty rad honestly. There also appears to be some sort of base mechanic (like a more contained version of Three Houses' Garreg Mach, perhaps). We also get glimpses of a number of units: Vander, Erie, Framme, Louis, Chloé, Alfred, and Céline (between the names and Alear's sword being named "Libération," the game appears to be French-inspired).
Fire Emblem Engage releases January 20th of 2023, about four months from now. The game will also release in a special "Divine Edition" that includes the base game, a steelbook, art cards, an art book, and a poster. We'll let you know as soon as pre-orders are live for the game.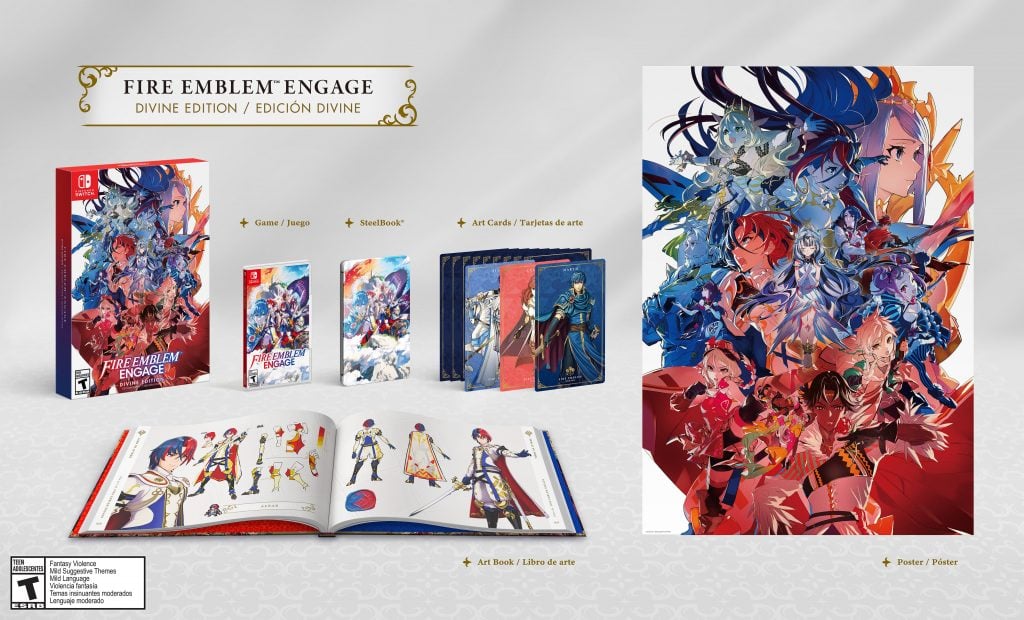 Gallery
Leave a Comment