We're almost at the end of the special Ash's team Mystery Gift code distribution for Pokémon Sword and Shield! This week's release is all about Ash's Sirfetch'd.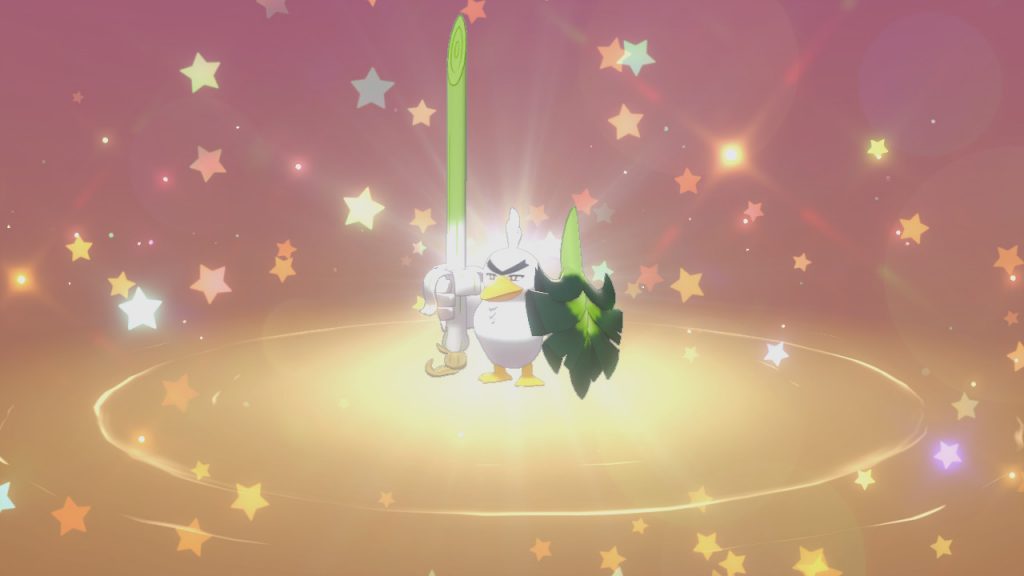 From now until Thursday, September 22nd, 2022, you can add Ash's Sirfetch'd to your team in Pokémon Sword and Shield by using the Mystery Gift code H1SSATSUNEG1.
Ash's Sirfetch'd knows the following moves: Meteor Assault (Fighting), Brutal Swing (Dark), Fury Cutter (Bug), and Detect (Fighting). He'll also be holding a Leek, which will boost his critical-hit ratio. Just like previous releases of Ash's team, Sirfetch'd's info tab will mention that he came from the Pokémon anime and he'll be wearing a Classic Ribbon.
Add Ash's Sirfetch'd to your team today, as well as Ash's Gengar if you missed last week's drop (keep in mind that the code for Ash's Gengar expires on Thursday, September 15th, 2022).
Check back week at it'll be the final Mystery Gift code release for Ash's team, and it'll be none other than Ash's Lucario.
Leave a Comment