While developer Vanillaware has a relatively small selection of titles over their two decades, but each one is known for its high quality and gorgeous art style. One of the developers first titles, GrimGrimoire (co-developed with Nippon Ichi Software) was remade in Japan as GrimGrimoire OnceMore, releasing just a couple months ago in July. But now we have confirmation that the game is headed West next year!
GrimGrimoire OnceMore is a real time strategy game where you use titular grimoires to summon familiars and fight foes on a multi-level 2d plane. Guide protagonist Lillet Blan as she explores her magical school, journeys through Silver Star Tower, and saves her friends from dangers that lurk about. The game features a wide cast of characters, an involved story, and Vanillaware's usual gorgeous style.
The game will also feature two different special editions. The first, the Deluxe Edition, contains the game, a soundtrack, and a mini art book. The much more expansive Limited Edition contains the game, a 2-disc soundtrack, hardcover art book, cloth poster, an acrylic display, four key chains, and five art cards, all inside a collector's box. No word on Deluxe Edition pricing yet, but the Limited Edition is $90 and available for pre-order now.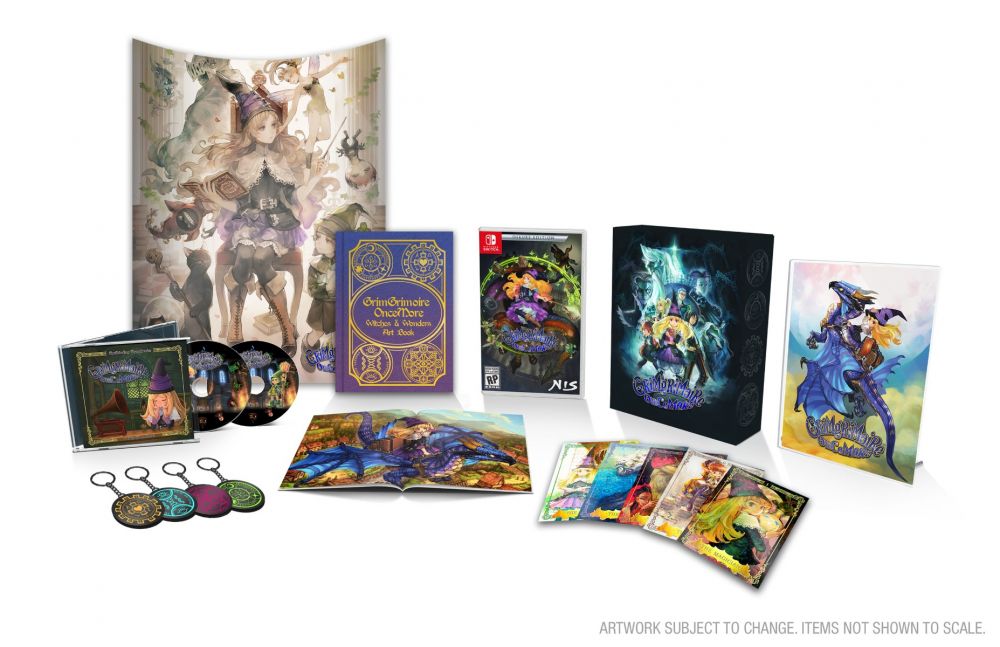 GrimGrimoire OnceMore is slated to release in Spring 2023.
Leave a Comment