Update (4/14/22): Nippon Ichi Software has shared a new video for the upcoming release of GrimGrimoire OnceMore in Japan. You can now get a closer look at some of the visuals, battles, dialogue, and more from the game!
---
Right on the heels of 13 Sentinels: Aegis Rim's Switch launch, another Vanillaware title may be on the horizon. It's been reported that GrimGrimoire, a magical 2D RTS from 2007, is getting a second chance. Titled GrimGrimoire OnceMore, this is on the way from Nippon Ichi Software in Japan this July.
So, what makes GrimGrimoire so magical? For one, its setting and themes. You play as Lillet Blan, a young witch in training that's just starting her education. Soon things turn dire, and she finds herself in a time loop trying to unwrite a bad future by learning as much as she can again and again. Specifically, she'll be learning how to summon familiars to utilize in what can be loosely described as 2D Starcraft. It's a unique game for sure, one that's stuck with me ever since I first played.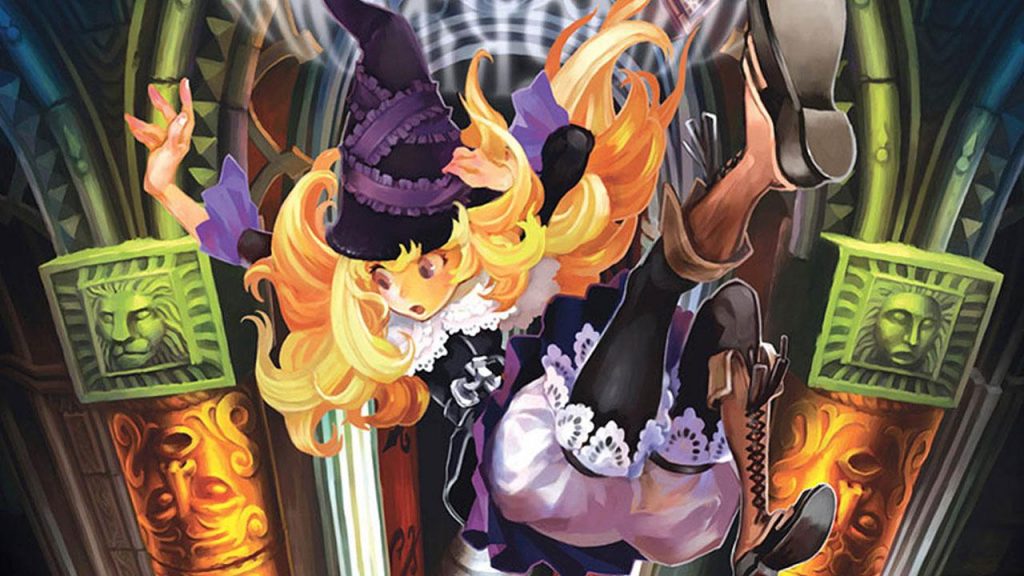 No US release announcement has been made at this time. What has been translated and shared by Gematsu are new systems, like a Skill Tree and mid-battle saves. Those, mixed with updated graphics and new voice recordings, make this a brand-new beginning for this game that helped lay 13 Sentinels' foundation. 
GrimGrimoire OnceMore will come to Japan July 28th. Keep your hopes up for a US announcement soon.
Leave a Comment