More Kirby-themed icons are here for Nintendo Switch Online members! After getting a second visit from the Kirby and the Forgotten Land icon and elements collection, this time Nintendo has added icons themed after Kirby's Dream Buffet!
These delicious dessert-focused icons won't be around for long, as they'll be released in two separate batches starting on Tuesday, August 30th, 2022 at 6 p.m. PT. Currently, the first wave is available and you can redeem the following elements: characters, backgrounds, and frames.
Character elements cost 10 My Nintendo Platinum Points each, whereas backgrounds and frames cost 5 My Nintendo Platinum Points each. If you want the entire first wave, that'll be 165 My Nintendo Platinum Points!
Don't wait too long to "purchase" these! The first wave will be available until Tuesday, September 6th, 2022 at 5:59 p.m. PT, and when it strikes 6 p.m. PT, the second wave will be swapped in. You'll only have a week to redeem those elements too, as they'll disappear from the Nintendo Switch Online's Mission & Rewards section on Tuesday, September 13th, 2022 at 6 p.m. PT.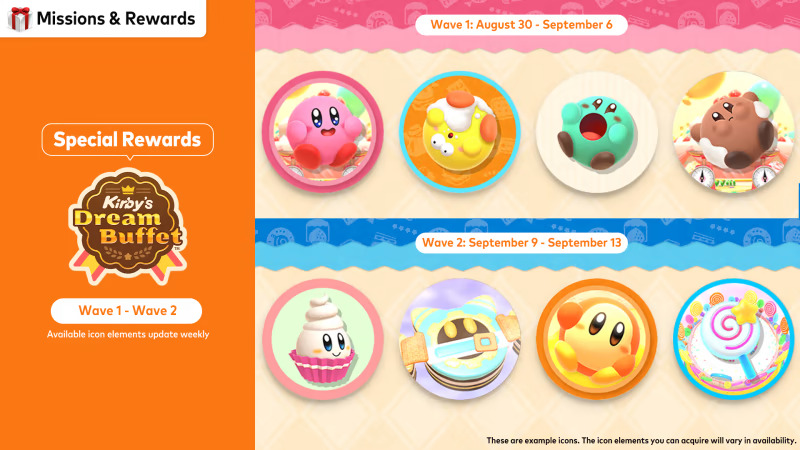 Leave a Comment