With a new trio of hosts and a Rock, Paper, Scissors World Premier; it's pretty clear that something fishy is going on when it comes to Splatfests in Splatoon 3. Thankfully, today's Splatoon 3 Direct surfaced up some details that show a new direction for the long-standing and fan-favorite mode. 
First of all, each Splatfest will allow players to choose from three teams rather than the series standard two. This is sure to steer the direction when it comes to what the themes will be (and I'm calling it now, we're going to see a Pokémon starter one at some point) but is also having an immediate impact on gameplay. 
Rather than just add another team, this trio of choices is introducing a brand new type of Turf War to the mix. Splatfests will now play in two halves: the first will be the familiar type of Turf War between two teams in a given match, while the second will take the form of Tricolor Turf Wars.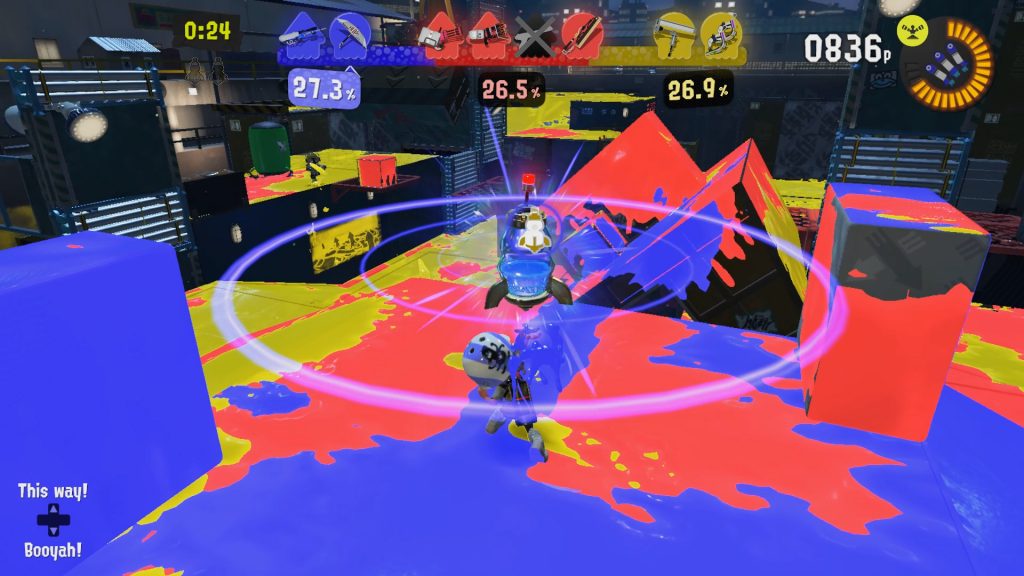 In these, four players from the "leading" team of the current Splatfest will be in the middle of the map while two players each from the other two teams will spawn at the standard starting spots. It'll be up to the lead team to hold the fort and survive this pincer attack by bolstering their defenses. Any player can also make use of the Ultra Signal item that will appear in this mode to rain some extra ink and get a little help from Deep Cut themselves.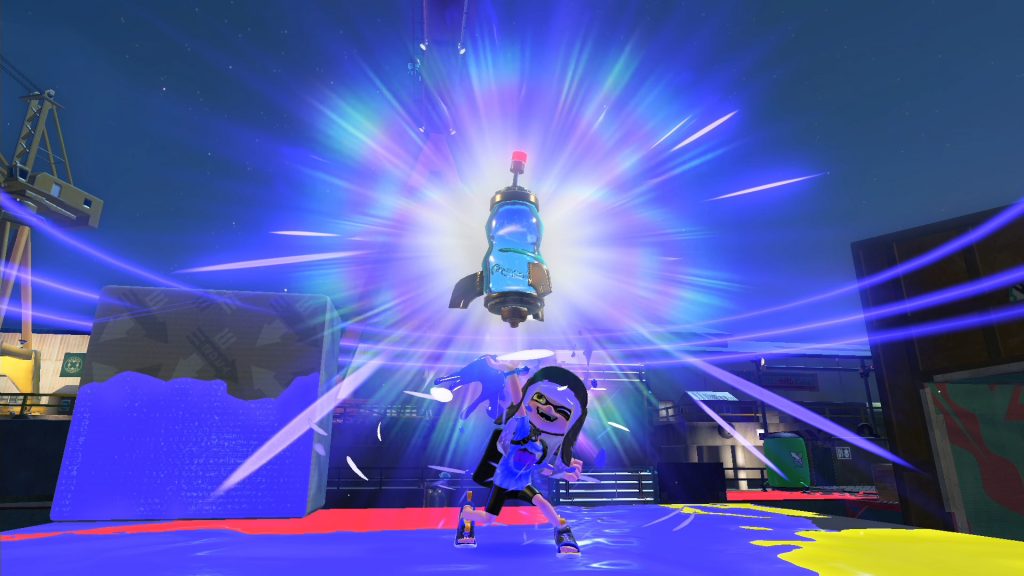 It all sounds interesting, and players won't have to wait so long to give it a try themselves. As announced, the Splatoon 3 Splatfest World Premier is being held on August 27th. Get ready to scramble for Rock, Paper, Scissors supremacy and see all this newness in action then!
Don't forget to secure your copy of the game! You can check out a list of retailers you can order from in our pre-order guide.
Gallery
Leave a Comment