Just last week, we reported that Nintendo was having a good month in terms of sales across Europe as Mario Strikers: Battle League had sold well over 377k physical copies. Today, the company's financial news just got even better in the region. According to GSD sales analytics, Pokémon Legends: Arceus could potentially be Europe's best-selling game of 2022 so far — we would like to put a big emphasis on the word "could" here though.
The reason Pokémon Legends: Arceus could possibly be the best-selling game in Europe so far this year is because Nintendo does not provide digital sales analytics to GSD. Pokémon Legends: Arceus landed itself in third place for Europe's best-selling games right below Elden Ring and FIFA 22, but this was without accounting for its digital sales numbers.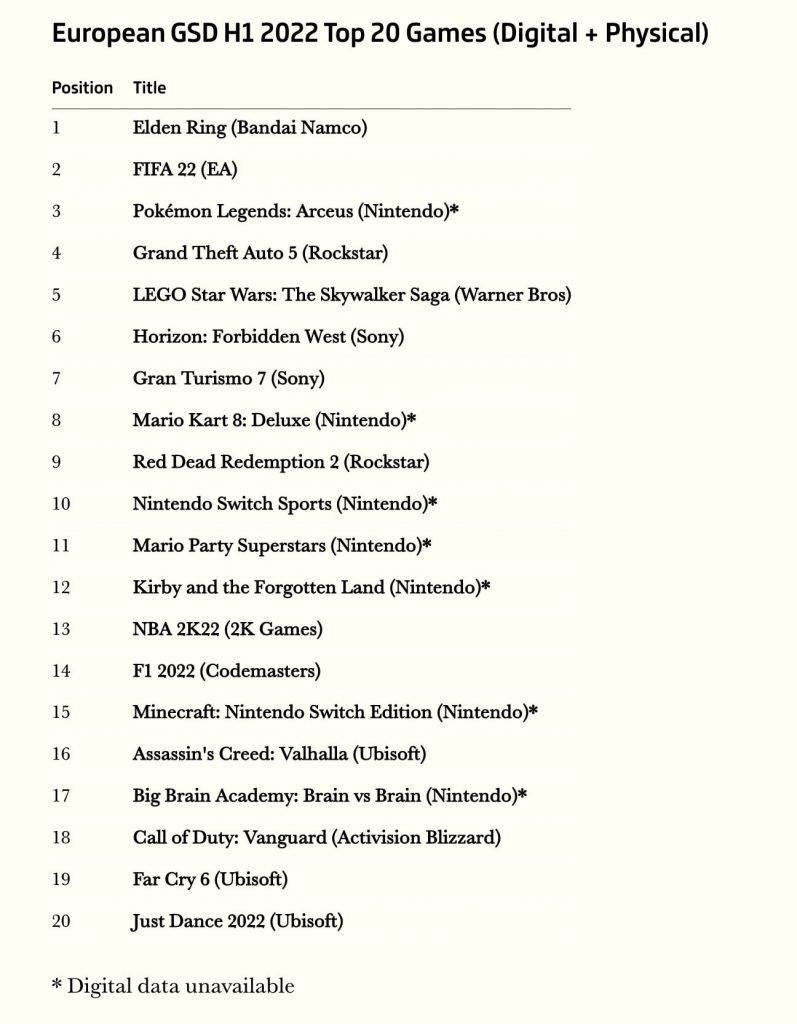 It's unknown if the game sold more physical copies than digital ones or vice versa. Nintendo Switch titles tend to sell more physical copies than digital units, however, other recent statistics also point in favor of Pokémon Legends: Arceus' victory over the market.
It should be noted by readers that throughout 2022 Europe has seen quite a rise in digital game sales. The divide between digital and physical has been tipped drastically in favor of the former. So far this year, over 76.1 million games have been sold across Europe with 44 million of those being digital. Of course, that leaves physical game sales almost 13 million units behind.
When we hear news regarding more sales statistics regarding Nintendo products, we'll be sure to keep you updated.
Leave a Comment