When Nintendo Switch Online was updated with redeemable icon parts back in March, Super Mario Odyssey was one of the first games to be spotlit. Now the game's back for the month of July with even more goodies to redeem.
The first wave features the wedding versions of Mario, Peach, and Bowser, as well as a bunch of retro sprites that aren't unique to Mario Odyssey.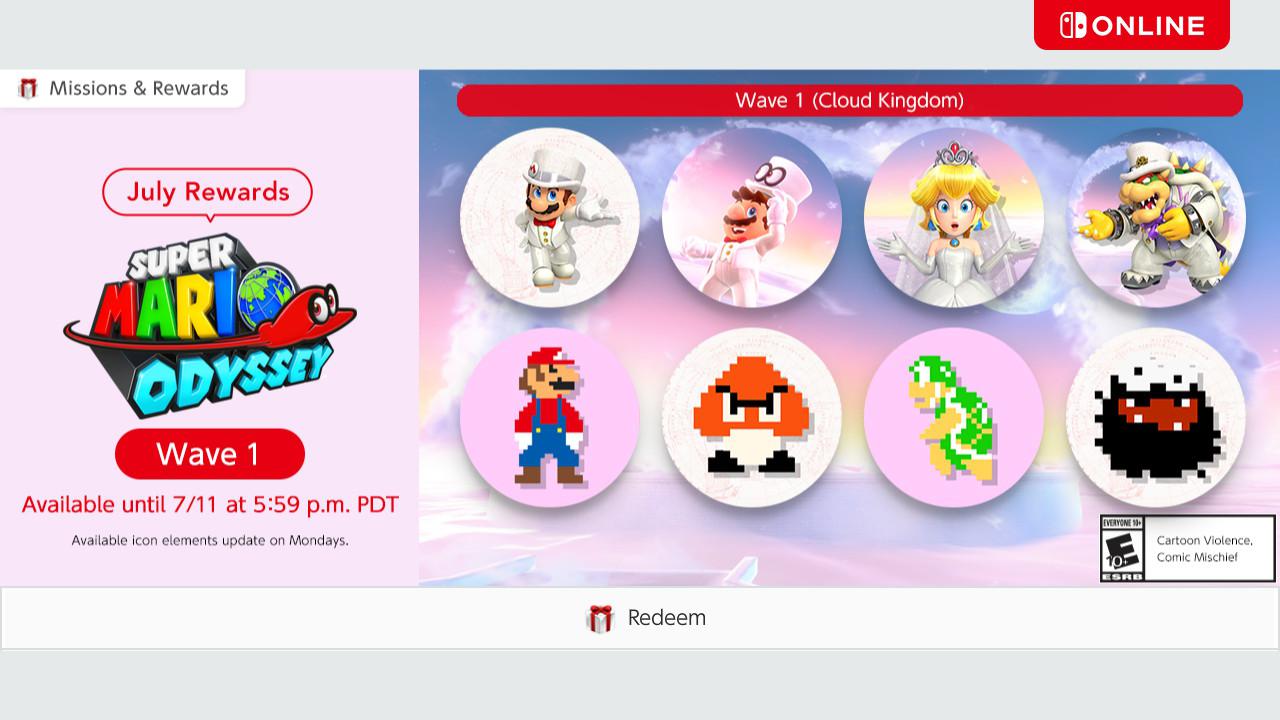 Naturally Animal Crossing: New Horizon's collection has also been updated to feature villagers with birthdays in July. That includes
With Mario Strikers Battle League setting precedent with its icons arriving closer to the game's release than the start of the month, here's hoping Xenoblade fans get some icons before July is out!

Leave a Comment