Out of nowhere, Nintendo has revealed a significant update for the Nintendo Switch with a new "Missions and Rewards" system for Online members.
The update allow you to earn My Nintendo Platinum Points through performing various tasks on Switch, ranging from playing specific games within the retro apps to backing up save data and trying out game trials.
That's not the best part, though. You'll be able to use those Platinum Points to unlock new user icon customization options, including borders, backgrounds, and yes, fresh character icons. These'll change out regularly too, with the theme changing every month and the options being refreshed weekly.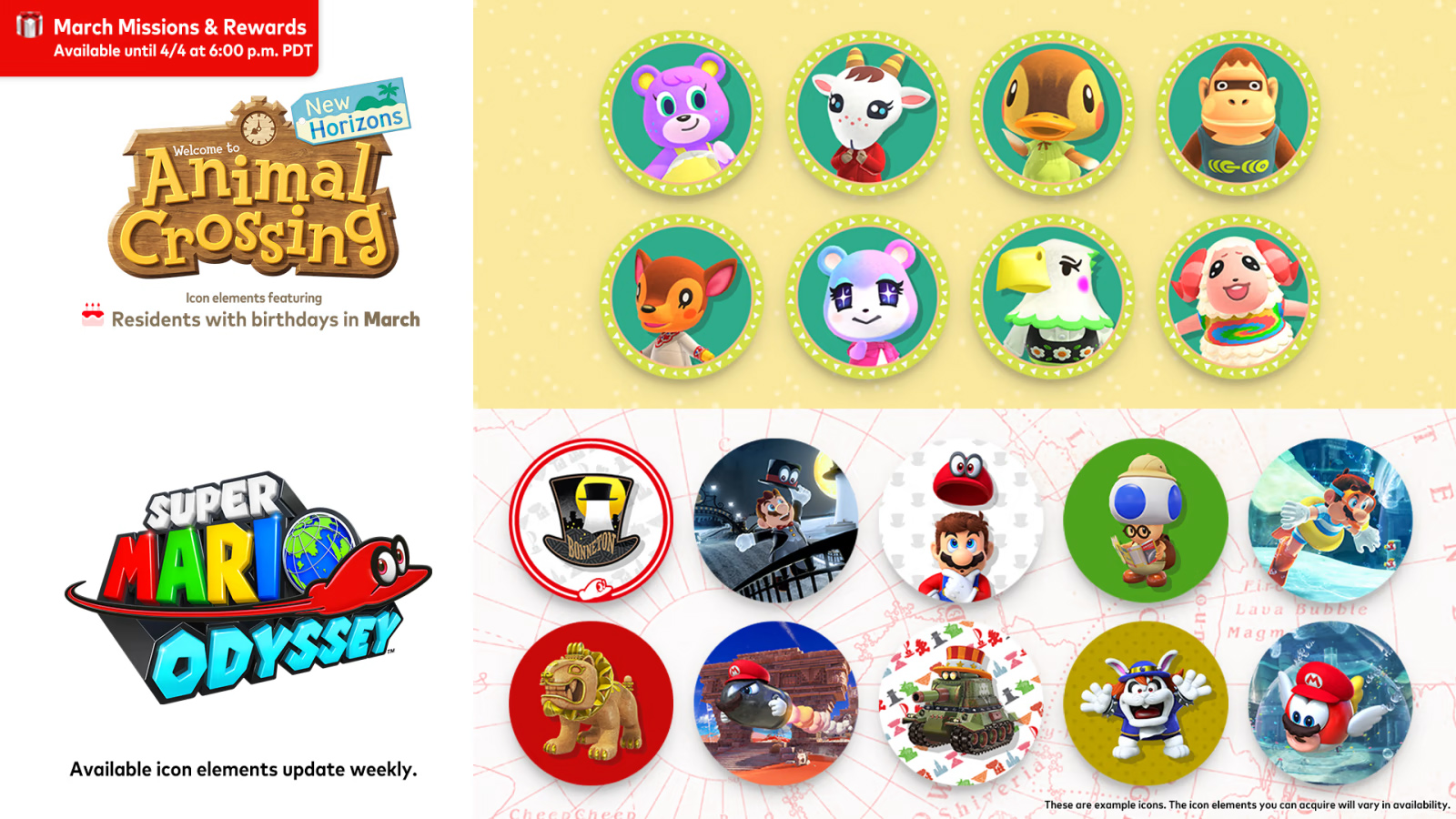 To kick things off, you can head into the Nintendo Switch Online app and find Super Mario Odyssey and Animal Crossing: New Horizons options. The latter is specifically focused on villagers with March birthdays!
The official website also shows new icons from Splatoon 2, Mario Kart, and The Legend of Zelda: Breath of the Wild. We'll be sure to keep you up-to-date!

Leave a Comment