Remember Blades from Xenoblade Chronicles 2? The gacha-based mechanic that determined your party loadout for the game in a very random and disorganized fashion? Well, the concept of extra party members has returned for the sequel, but in a way that appears a lot more tidy: the Xenoblade Chronicles 3 Direct introduced Heroes, extra 7th party members for the game with their own classes, personalities, and roles.
Heroes come in various shapes and sizes, from the pair of Nopon Riku and Manana to the mechanic Valdi to the assassin Gray. The visual inspiration from certain XBC1 and XBC2 characters is clear — the character Alexandria bears a bit of resemblance to Haze from 2, for example, while Fiona is based on the same raijin inspiration as Electra. Instead of dipping in and out of your party based on story events, you can pick Heroes from your party to join you in battle at any given time, and your party members can adopt any of your Heroes' classes as they see fit. You can also choose to adopt the new classes' outfit or retain the characters' own.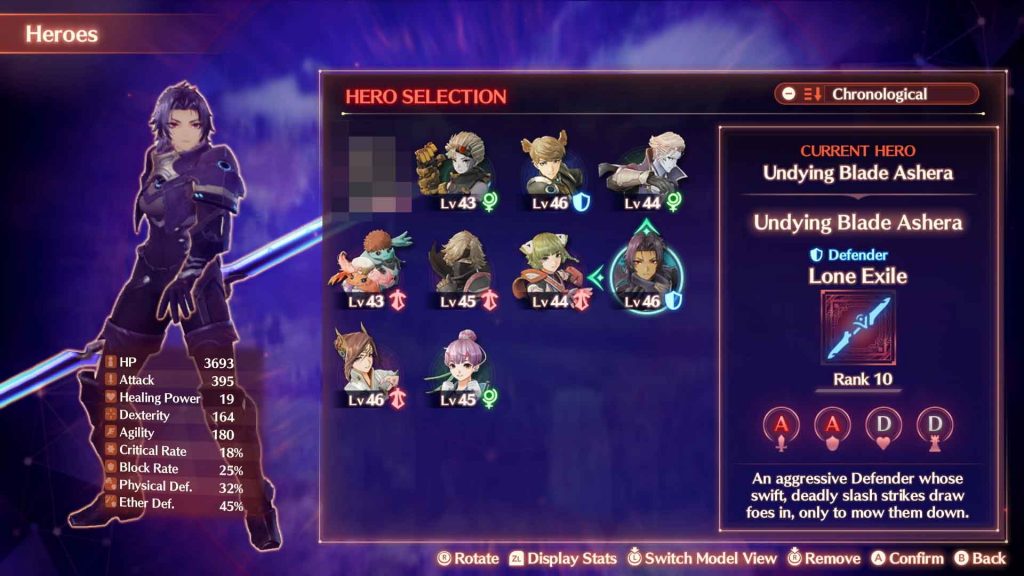 Xenoblade Chronicles 3 launches July 29th.
Looking to secure a copy? Check out our Xenoblade Chronicles 3 pre-order guide to view a list of retailers!
Leave a Comment