Tying in with the recently concluded Hisuian Snow miniseries, which prominently featured a shiny Hisuian Zorua, a new Mystery Gift distribution has arrived for Pokémon Legends: Arceus.
By accessing Mystery Gift and the "Get via Internet" option you'll be given a Shiny version of the Baneful Fox Mask.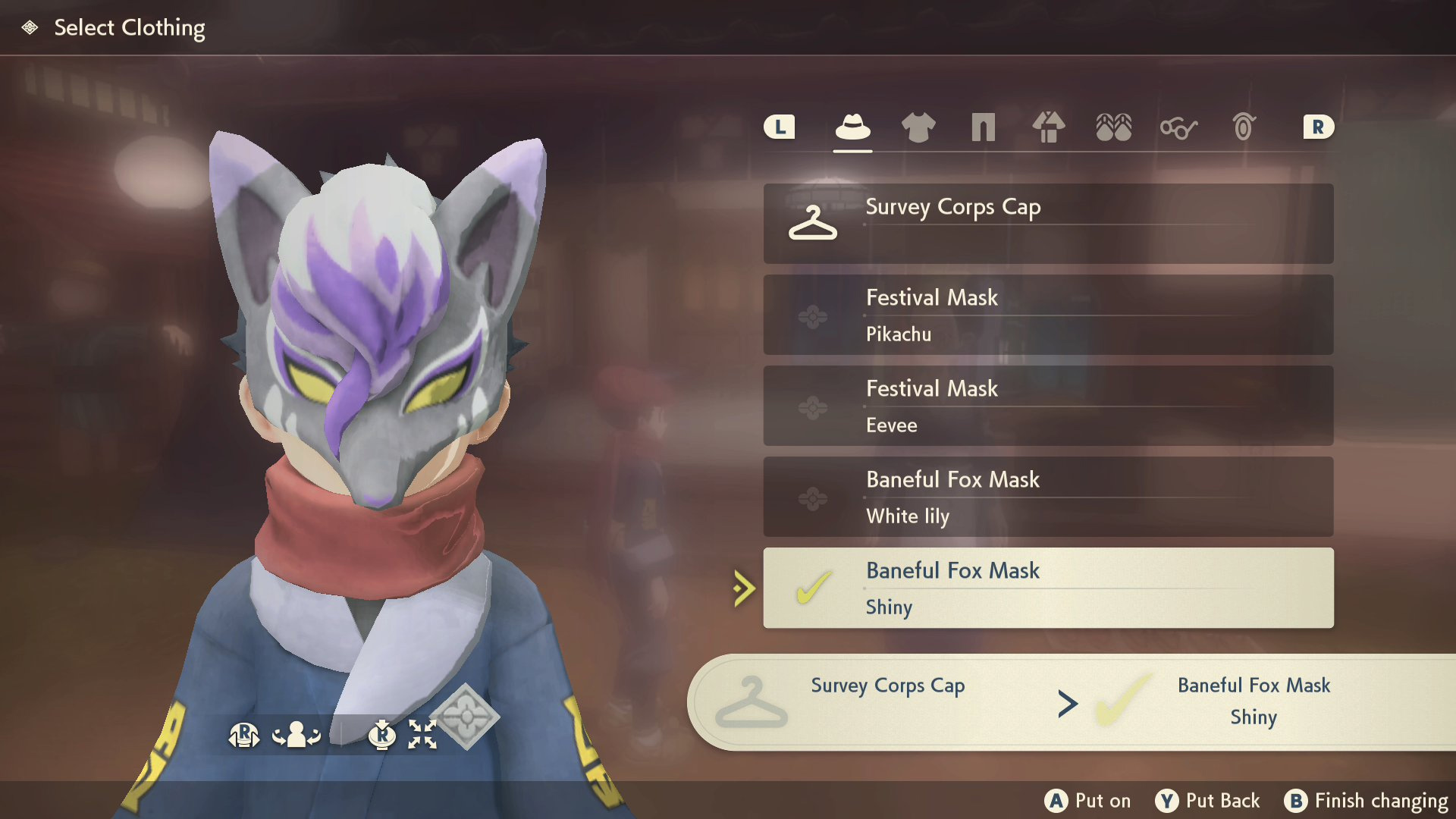 If you didn't obtain the standard White Lily Baneful Fox mask during its promotional release through May 9th, 2022, this is a good opportunity to cosplay as the regional Zoroark.
You'll be able to grab this mask through May 31st, 2023.

Leave a Comment