Fighting game fans take notice, because a dark horse of the genre is making the jump to consoles this fall. Them's Fightin' Herds, with its cast of cute and quadrupedal characters, is on the way to Nintendo Switch and more with rollback netcode and cross-platform play: 
Originally envisioned as a fighting game set in the world and featuring characters from My Little Pony: Friendship is Magic, Them's Fightin' Herds eventually became a beast of its own design thanks to a cease and desist letter barring use of the MLP cast. It does have quite the pedigree though, including character design help the TV show's creator and utilization of the same engine developed for and by the Skullgirls team. 
Not only will the game make its console debut, it's also getting a Season Pass of DLC featuring new characters and stages, among other cosmetic additions. Slated for Switch, Xbox One, and PlayStation consoles; Them's Fightin' Herds will also be getting a physical release currently available to pre-order from Maximum Game Store when it arrives this fall.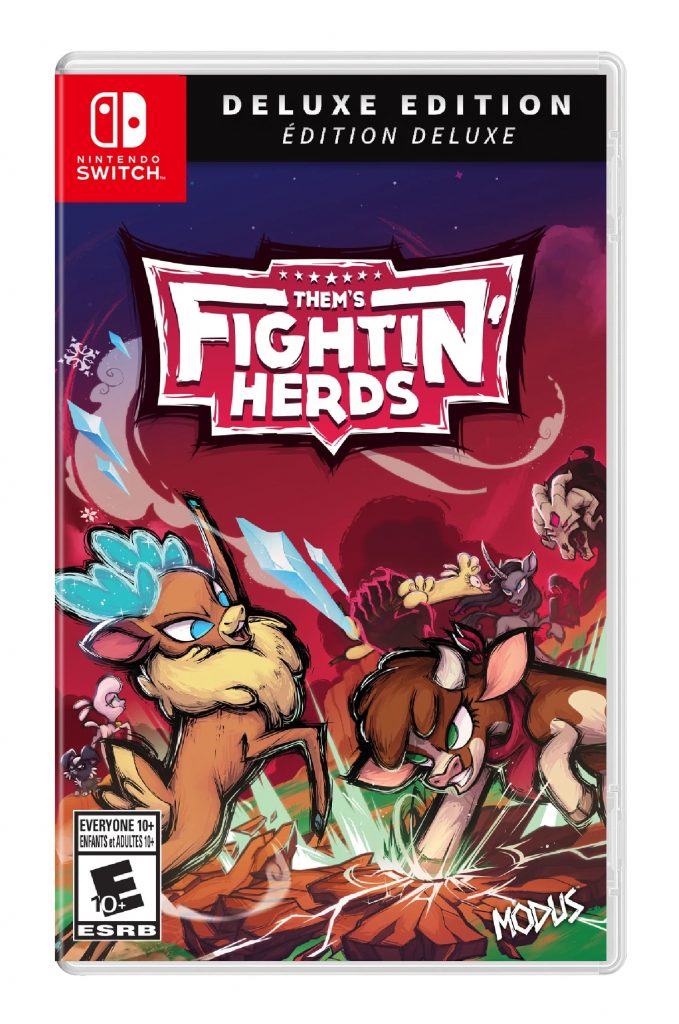 Leave a Comment