One of my favorite aspects of the Mario Strikers series has always been the unique character artwork. While traditional Mario titles focus on clean character models, Strikers throws all of that out the window with a much more stylized take. Thankfully for us, Nintendo is keeping with that tradition with Mario Strikers: Battle League! All of the characters we know and love (except Daisy… come on Nintendo! Where's my girl Daisy at?) look fantastic in the latest batch of artwork just released on the official Japanese Strikers page.
On top of that, Nintendo also gave a us a look at some of the League outfits you'll find when the game drops, including some pretty snazzy robotic looking armor!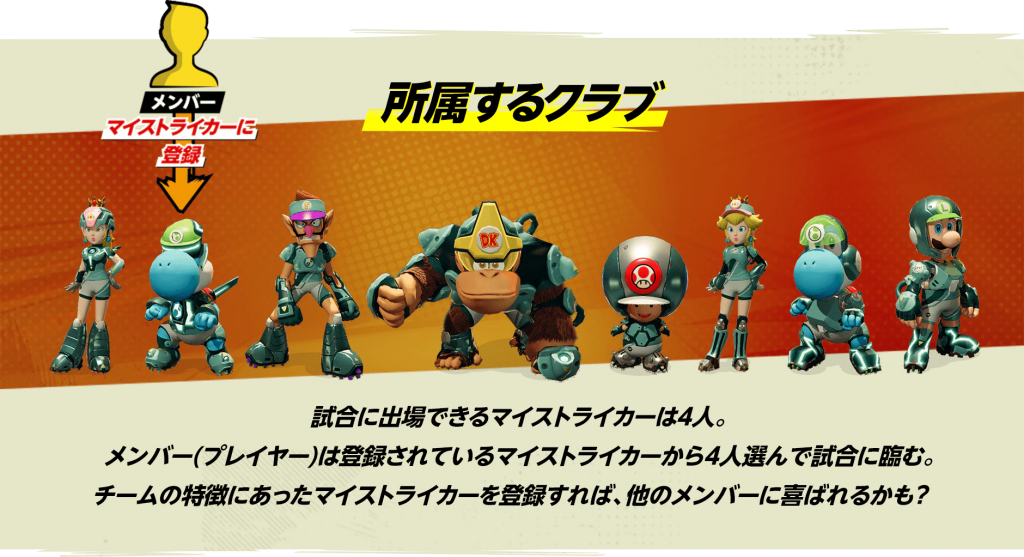 Mario Strikers: Battle League drops on the Nintendo Switch on June 10th. If you're looking to pre-order a copy, make sure to check out our guide with a list of retailers!
Leave a Comment