Many of the Wii U's exclusive titles have found a second wind after being ported to Nintendo Switch, though there are still a handful of games that have yet to make the transition. Star Fox Zero is one of those titles, and series artist Takaya Imamura believes that it's high time the Zero crew landed their Arwings on Nintendo's current system.
This week marks the sixth anniversary of Star Fox Zero, and to commemorate, Imamura tweeted an open plea to Nintendo to port the game to Nintendo Switch. He also suggested a sequel to "The Battle Begins" animation, and offered to direct the scenarios and content.
拝啓 任天堂様
本日で「スターフォックス零」発売から6年が経過致しました。課題もあると思いますが是非switchへの移植をお願い致します。またアニメーションの続編も制作して頂けるのであれば、シナリオ、コンテも担当致します。
よろしくお願い致します。
敬具 https://t.co/oJNZtCD1wC @YouTube

— 今村孝矢 / Takaya Imamura (@ima_1966) April 20, 2022
Star Fox Zero was met with a somewhat mixed critical reception upon its release, with its unconventional control scheme and short length dividing opinions. It's possible that this, combined with the fact that the game was made with the Wii U's unique GamePad controller in mind, is why Nintendo has not ported the game.
Imamura was an artist at Nintendo and the creator of iconic characters such as Fox McCloud from Star Fox, Captain Falcon from F-Zero, and Tingle from The Legend of Zelda. He served 32 years at the company before announcing his retirement last year.
Imamura isn't the only one to have made this suggestion. Atsushi Inaba, head of PlatinumGames (which co-developed Star Fox Zero with Nintendo), stated last year that he was "definitely" interested in bringing the game to Nintendo Switch.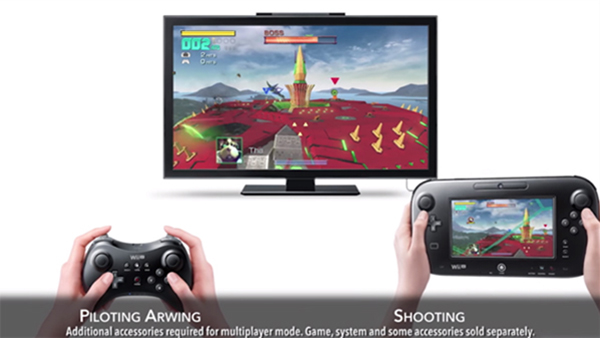 Divisive opinions of the game aside, we have Star Fox Zero fans here at Nintendo Wire, with head honcho Jason giving the game a 9 out of 10 in our review and describing it as "Visually gorgeous and a blast to play […] while reminding us why we love the series in the first place."
Leave a Comment