Just like last month's first batch of custom icons for your Nintendo Switch profile, April brings a whole new set of icons for Nintendo Switch Online. Replacing Super Mario Odyssey this month is Splatoon 2, while the Animal Crossing: New Horizons characters have rolled over to feature villagers with April birthdays.
#NintendoSwitchOnline members can now redeem their #MyNintendo Platinum Points to collect custom icons from #AnimalCrossing: New Horizons and #Splatoon 2, available until 5/1 at 6PM PT.

Icon elements will be refreshed each week. Learn more: https://t.co/y9KqdboddC pic.twitter.com/IWAeuXYYSI

— Nintendo of America (@NintendoAmerica) April 5, 2022
Keeping in line with the way it worked last month, Splatoon 2 icons will change every Monday until the end of the month, while the ACNH ones will remain unchanged until May. To get the icons, you'll need Nintendo Switch Online and some Platinum Points to spend on various icons and backgrounds.  Given the limited-time nature of this offer, you'll want to grab any icons you want from this first selection soon. And stay tuned for more throughout the month.
Gallery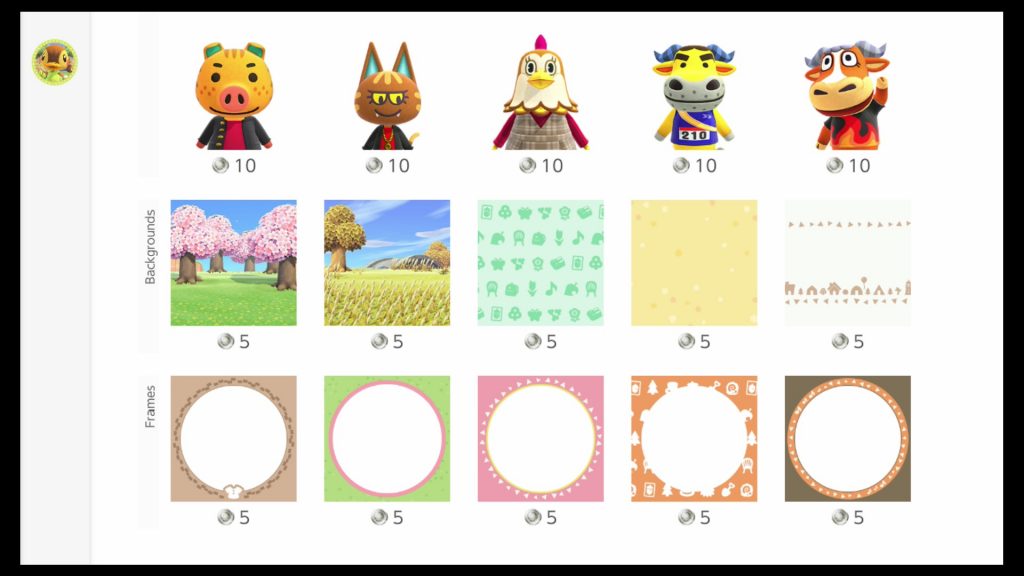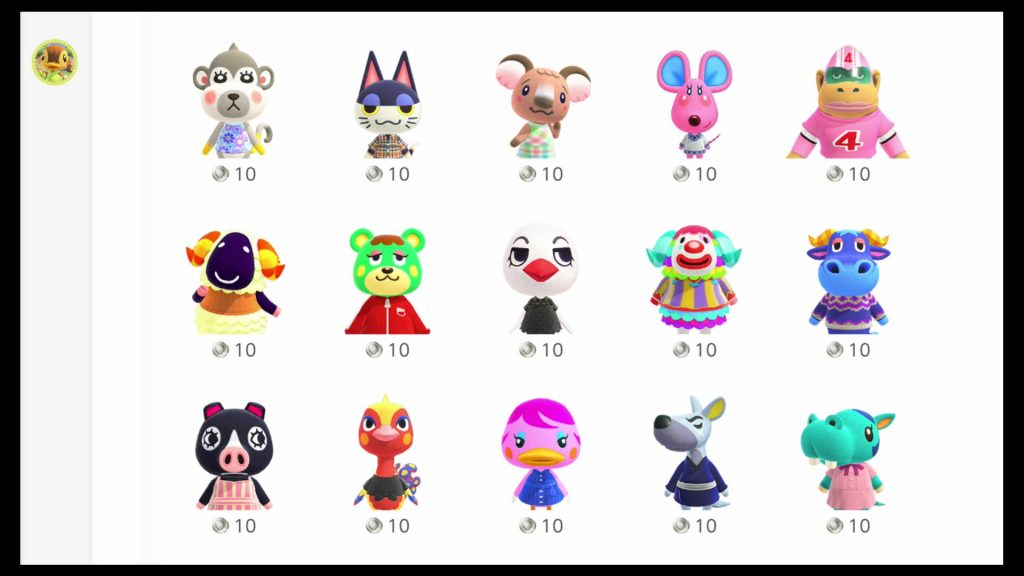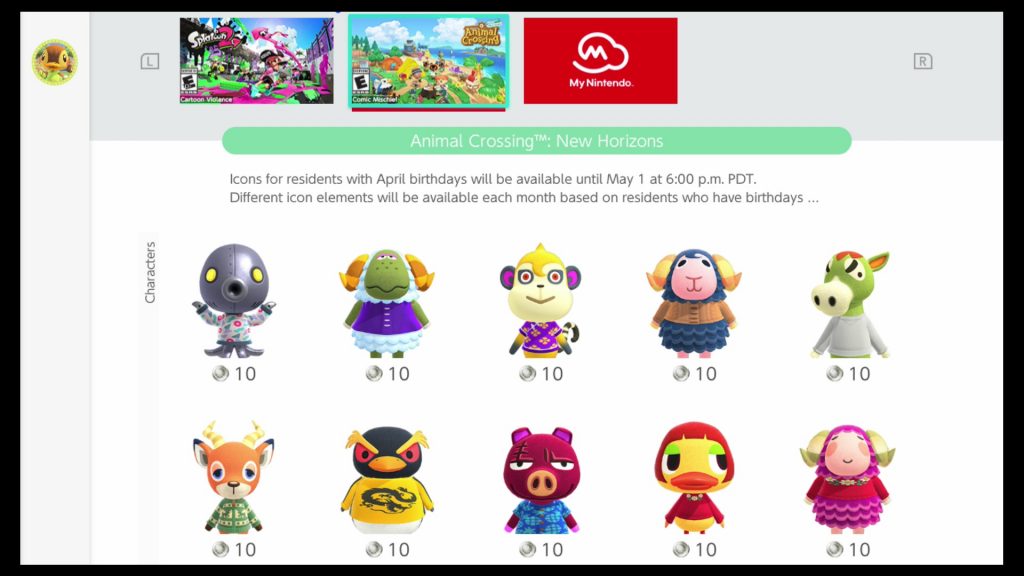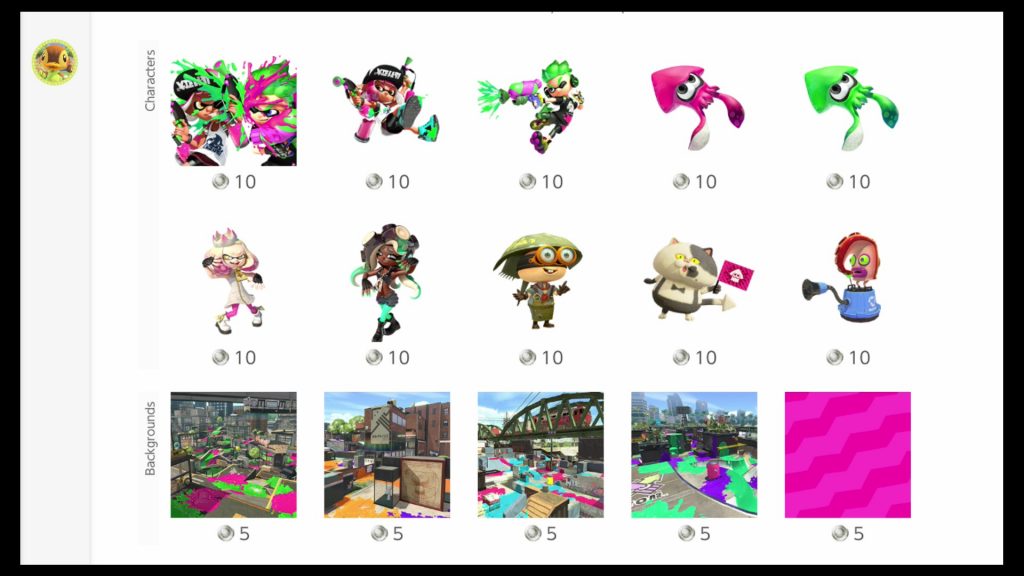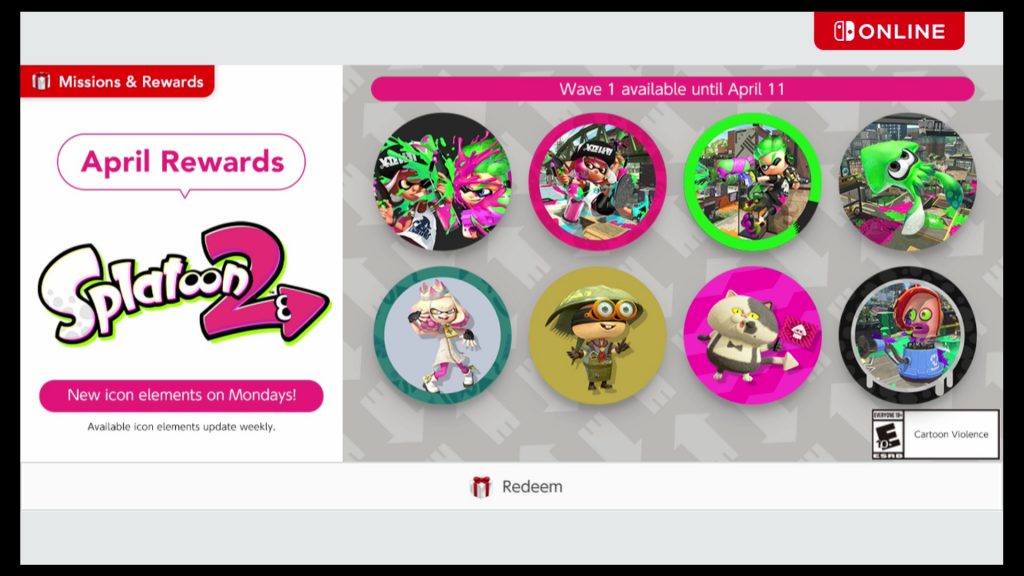 Leave a Comment