Update 2 (3/25/22): Reddit user /JerrodDRagon has shared an updated look at the Kirby walkthrough at Universal Studios Hollywood CityWalk. In the images below we can see more of the large statues decorating the scene that include the likes of Bandana Dee, newcomer Elfilin, various forms of Kirby (including some in Mouthful Mode). A drawstring bag is also pictured — most likely a freebie for those who attend!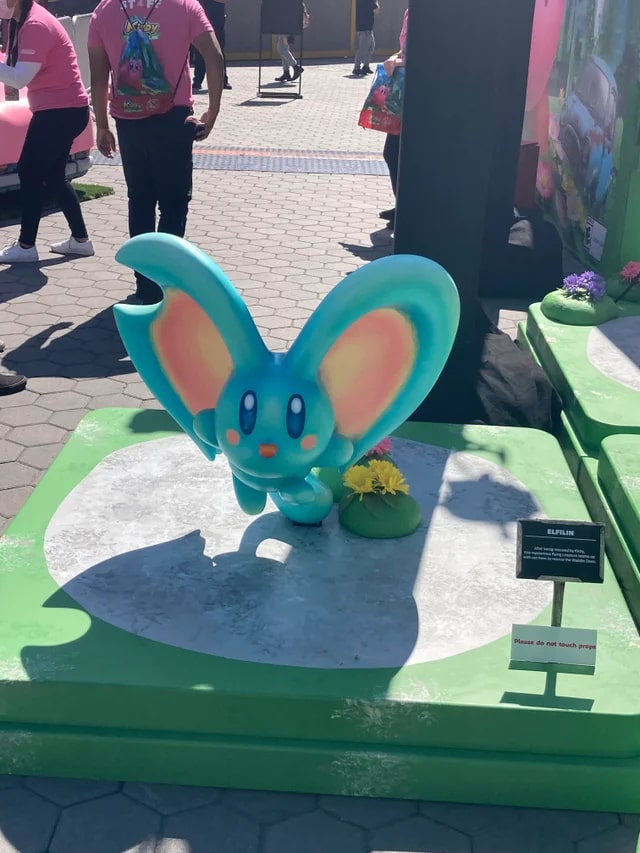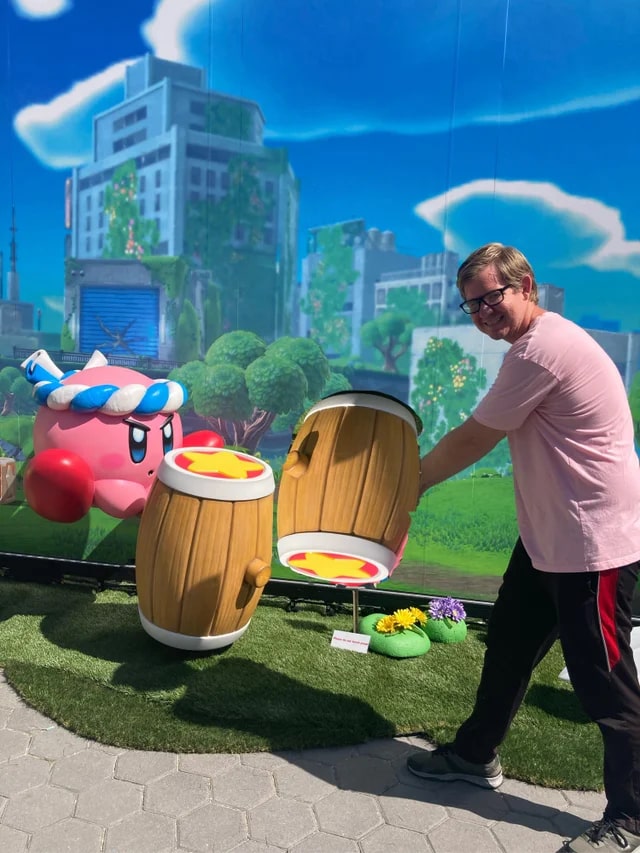 ---
Update 1 (3/25/22): New photos showcasing the walkthrough at Universal Studios Hollywood CityWalk construction have just popped up. Here's our first look at the attraction, courtesy of Universal Parks News Today!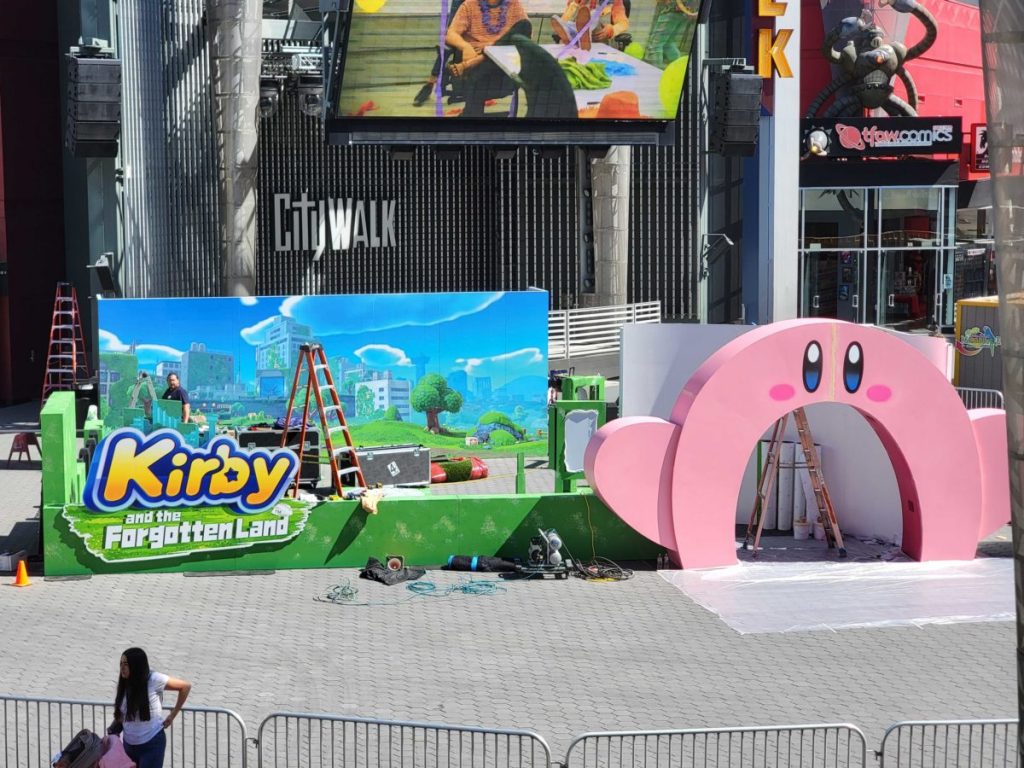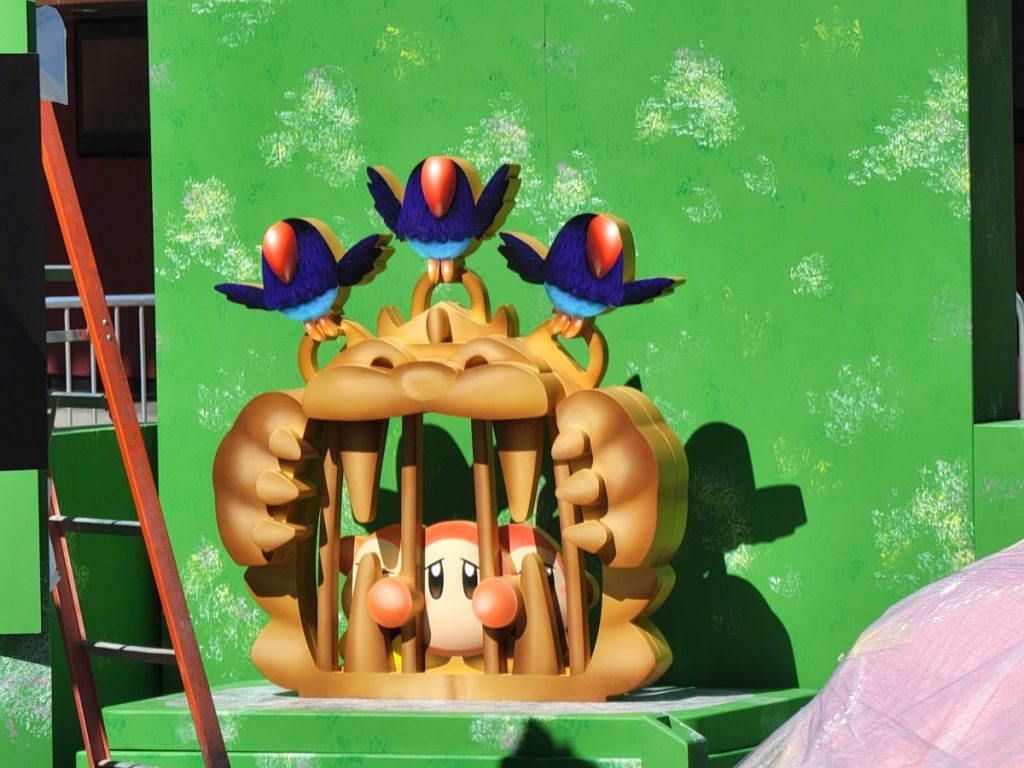 ---
Universal Studios has been on Nintendo fans' minds for years thanks to Super Nintendo World (now slated for a 2023 opening in California), which has all been centered on Mario and the Mushroom Kingdom. You won't hear me complaining, but it looks like the plumber's about to get shown up by a pink sphere full of infinite potential. 
Coming this weekend to Universal CityWalk in Hollywood will be a Kirby and the Forgotten Land 3D Walkthrough event! Fans in and around LA can visit and see life-size displays of Kirby's abilities after they pass through a giant Kirby mouth entryway. There will even be photo opportunities with Kirby, Bandana Waddle Dee, and new friend Elfilin! No purchase is required for this one, as it's outside the theme park proper, but there is a way you can grab yourself a ticket.
Nintendo is currently taking Warp Pipe Pass "reservations" for the walkthrough, letting those with My Nintendo accounts gain priority access and skip some of the wait. Those are available now, separated by days for the weekend-long setup.
This Kirby and the Forgotten Land 3D Walkthrough will be happening March 25th through 27th at Universal CityWalk Hollywood. Friday and Saturday it'll be available from 11 a.m. to 7 p.m., while Sunday it opens at the same time but will close at 6 p.m. Anyone in the area won't want to miss out on this limited-time chance to meet Dream Land's pink puffball for themselves!
Leave a Comment