This is unequivocally the most important thing you will read today. Please make sure you're stable before reading this. I hope you're wearing brown pants. Deep breaths. Okay. Okay. You're ready for this. You're strong. The latest pic of Mario Kart 8 Deluxe's version of Coconut Mall… looks a little bit better than the last one they showed off.
Still with us? Haven't passed out? I know, it's a lot to take in. Your very perception of reality has changed. But look outside. The sun still rises in the east and sets in the west. Air still enters in and out of your lungs. You will one day return to the fresh soil of the earth that birthed us all, a true equal with all your peers of the world. But until that day comes, you can live happier knowing that Coconut Mall looks just a bit warmer, with more reflective windows and more saturated colors. Even when it seems that the world is standing still, it's always turning.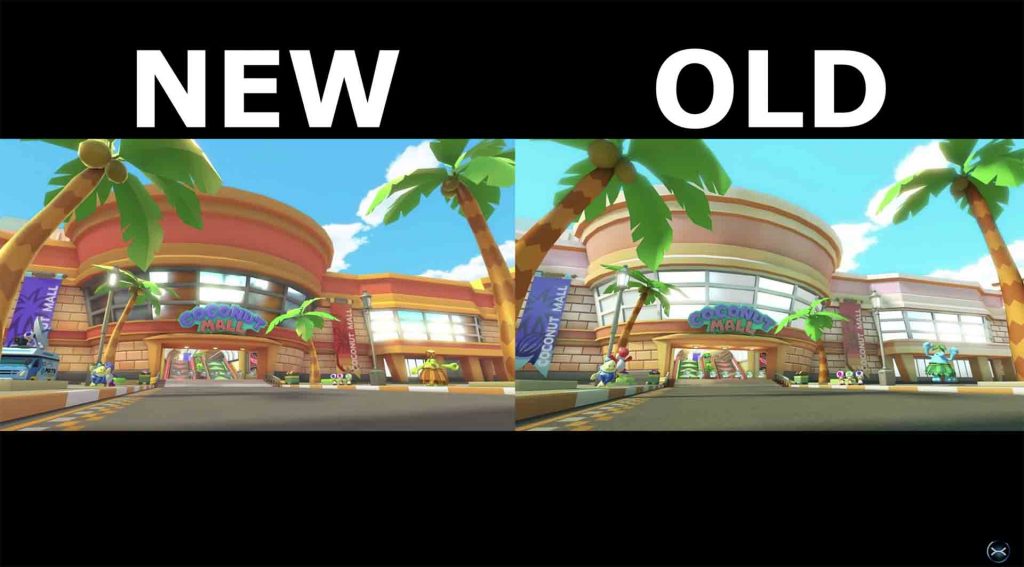 The Mario Kart 8 Deluxe Booster Pass goes live with Wave 1 tomorrow. A day so like and unlike any other. Godspeed.
Leave a Comment