After a widely successful line of Super Mario Lego Sets, as well as more specialized fare like a Lego NES and the Lego Mario 64 ? Block, Lego and Nintendo appear to be adding more products to their lineup. Listings on Eugene Toy & Hobby appeared with the code name 'Leaf,' used for all Nintendo Lego sets so far, before quickly being removed. The numbers were recently listed on German Lego fansite Promobricks, though it was (and is) unclear what the sets would consist of. The listed sets are the following:
71403 TBC – $59.99

71404 TBC – $9.99

71405 TBC – $19.99

71406 TBC – $29.99

71407 TBC – $79.99

71408 TBC – $129.99

71409 TBC – $69.99

71410 TBC – $5.99

71411 TBC – $229.99
The pricing alone allows us to speculate — the first $59.99 set (71403) is the same price as the Super Mario starter set, meaning this could be the first of a new line of Nintendo products. The $69.99 and up sets (71407, 71408, 71409) could be large expansions similar to the Luigi's Mansion Haunt-and-Seek set, and the big $229.99 one (71411) happens to be the exact same price as the Lego NES (and carries the same 18+ tag), so it might be another large console (the SNES is the obvious guess to make).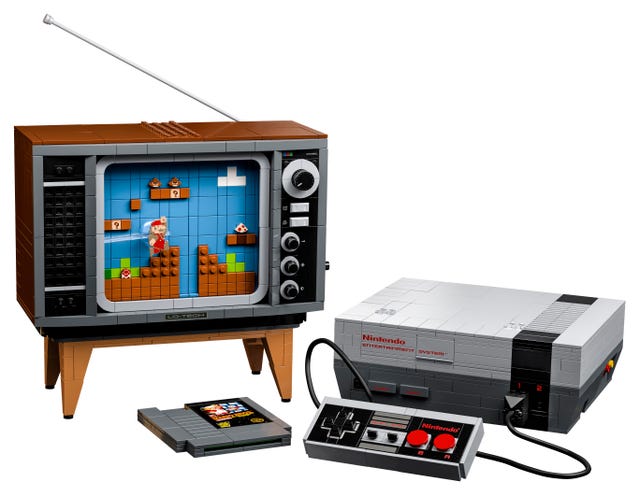 We'll have to see how these sets pan out, though the possibilities are tantalizing — is it a non-Mario series? Could we be seeing sets for the likes of properties like Zelda or Kirby? We can only hope so!
Leave a Comment