Previously, we broke down the main Xenoblade Chronicles 3 cast in the wake of the game's announcement, and over the ensuing days a number of tidbits have trickled through the official Japanese Xenoblade account. Here's what we've learned:
JP cast for the game: Noah (Ryohei Arai), Mio (Minami Tsuda), Lanz (Kosuke Tanabe), Sena (Miyuki Sato), Eunie (Megumi Han), and Taion (Ryohei Kimura). While they're all established voice actors, Megumi Han (Gon in Hunter X Hunter, Jeanne d'Arc in Dragalia Lost) and Ryohei Kimura (Joshua in The World Ends With You, Sorey in Tales of Zestiria) are particularly prolific.

The armies of both Keves and Agnus contain 'Iron Giant Gods' (the name may be localized differently). There are dozens on each side, and each serves as its own independent living space and army. The places in the Giants where people live are called 'Colonies,' in an apparent nod to the first Xenoblade.

The man who looks like XBC2 Vandham is remarked upon for having 'similar vibes', and he's here to tell both sides they shouldn't be fighting. He appears shrouded in mystery at the moment.

The two Nopons seen briefly in the trailer are named Riku (the one with the funny hair) and Manana (the one with the nice hat). The tweet teases what kind of Nopon they'll be.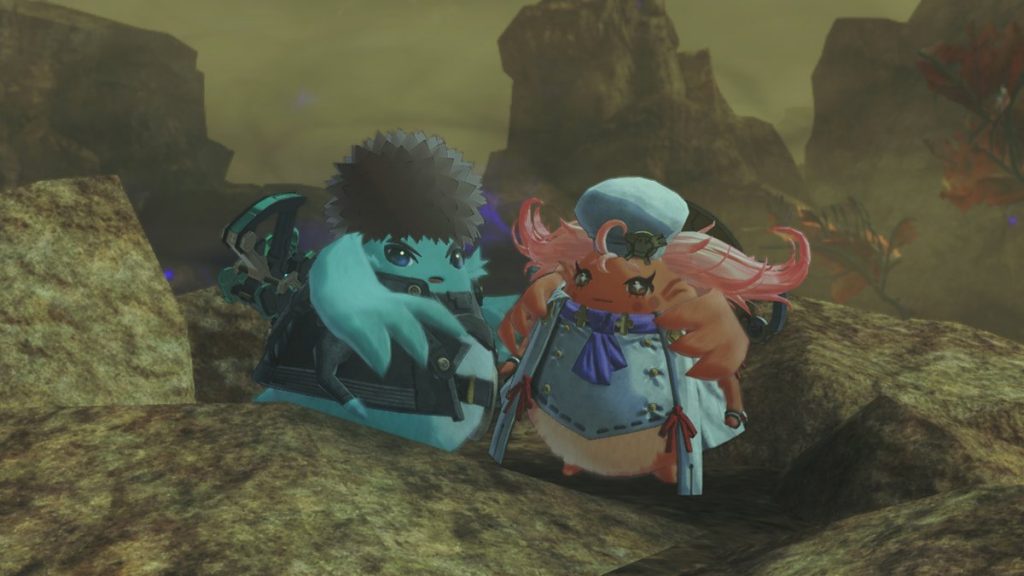 In addition, there's a basic relationship chart, helpfully translated here:
Got my friend to translate this! Should be mostly accurate even with speed translation pic.twitter.com/d7OF8ogY5x

— Enel – Biggest Xenoblade 3 Fan and Eunie Simp (@XC_Enel) February 18, 2022
Thanks to u/Joseki100 on Reddit for compiling this info. Even these brief details are intriguing and exciting, and we can't wait to get our hands on the game when it releases in September 2022.
Leave a Comment