Mario Kart 9 is reportedly in active development and will come with a "new twist," according to Kantan Games consultant Dr. Serkan Toto.
In an article from GamesIndustry.biz, Toto says despite Mario Kart 8 Deluxe's success on the Nintendo Switch, Nintendo plans on bringing a new installment of the racing series to the Switch and could reveal it this year.
"I am aware Mario Kart 8 Deluxe is still selling very well on the Nintendo Switch, but Mario Kart 9 is in active development (and comes with a new twist) and Nintendo could tease it this year," Toto said. "On mobile, Nintendo has been very silent since Mario Kart Tour's launch in 2019, but I think 2022 is when we will see an established IP arriving on smart devices again."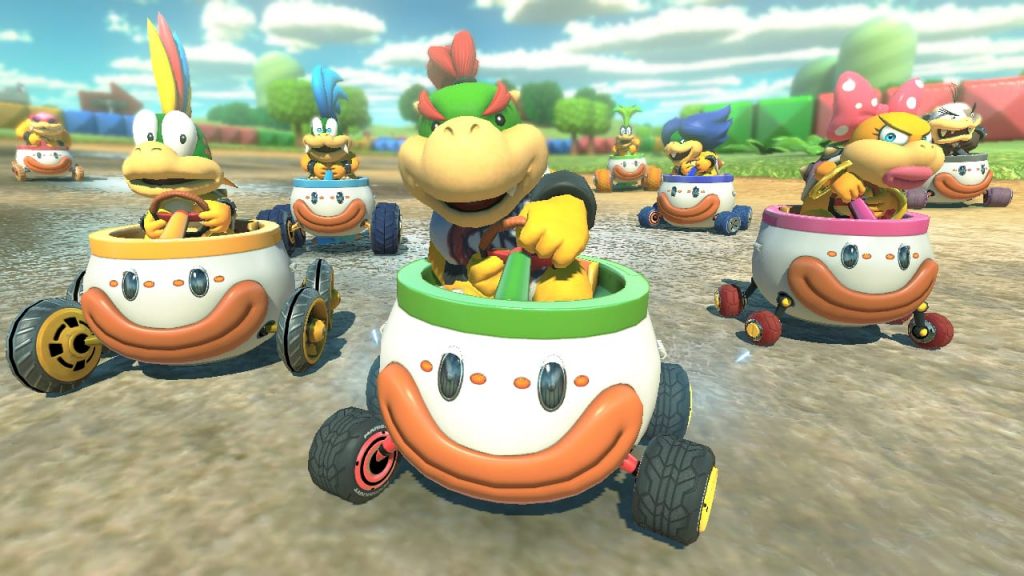 Analyst Dr. Serkan Toto has, in the past, delivered several scoops and predictions, some of which came to fruition: In 2016, he revealed that Bandai Namco was working on a Super Smash Bros. title for the Switch (then known only as the "NX"), although he claimed it was a planned launch title.
In 2020, he was one of many analysts who supported the prediction of a Nintendo Switch "Pro" launch that year.
The Mario Kart series hasn't seen a new console installment since the original launch of Mario Kart 8 for Wii U in 2014.
Mario Kart 8 Deluxe released for the Switch in 2017 as an enhanced port of the Wii U title, with new modes and characters.
If Toto is correct, fans could see the first signs of Mario Kart 9's existence this year.
Leave a Comment