It's been just over two years since we got our first look at the Analogue Pocket, and handheld enthusiasts like myself have been waiting patiently for orders to start shipping out. For those of you uninitiated with the device, the Analogue Pocket allows players to play original Game Boy, Game Boy Color and Game Boy Advance games right out of the box. You can also purchase adapters that bring even more functionality to the console by unlocking support for Sega's Game Gear, SNK's Neo Geo Pocket Color, and even the Atari Lynx.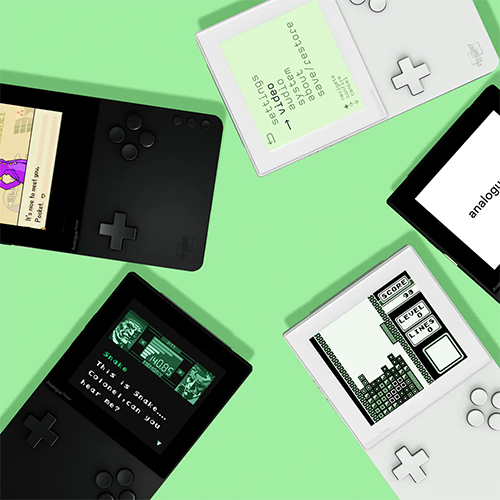 If you were lucky enough to snag a pre-order last summer, you can expect units to start arriving as soon as next week. But if you're someone like me, you likely missed the extremely limited window of opportunity to get one in your cart in time. Thankfully, Analogue has announced that a new batch of pre-orders will be available starting on December 14th at 8 a.m. PT. Keep in mind, these pre-orders will not get you a console right away. Instead, orders will be assigned a group number, the earliest group getting their consoles sometime in Q1 2022 and the last group getting one sometime in 2023.
Pocket will be available to purchase on December 14th at 8am PST. It is our goal for everyone who wants a Pocket to be able secure an order.

To accomplish this in the context of a global pandemic, we are implementing a fulfillment protocol. pic.twitter.com/jHukRh0R2I

— Analogue (@analogue) December 10, 2021
It's a welcome sight to see orders opening up again, but it should be pointed out that due to supply chain issues, the Pocket will see a price increase from $199 to $219. While it's not ideal, Analogue states that the increase is due to "industry wide component price increases."
If you want to snag a Pocket yourself, we highly recommend heading over to Analogue's webpage and check out all of the details there. Good luck!
Leave a Comment