The home of Banjo-Kazooie's spiritual successor is plotting a massive future adventure. Playtonic Games has announced that Chinese tech conglomerate Tencent has purchased a minority stake investment in the company that will allow the developer and publisher to reach its aspirations.
Playtonic will be more than doubling its headcount soon as the company will expand to a total of three development teams dedicated to both developing and publishing games. The upcoming massive expansion will allow Playtonic to create and publish titles at a more efficient rate — one of the notable projects mentioned in the announcement includes a sequel to their debut 3D platform title Yooka-Laylee.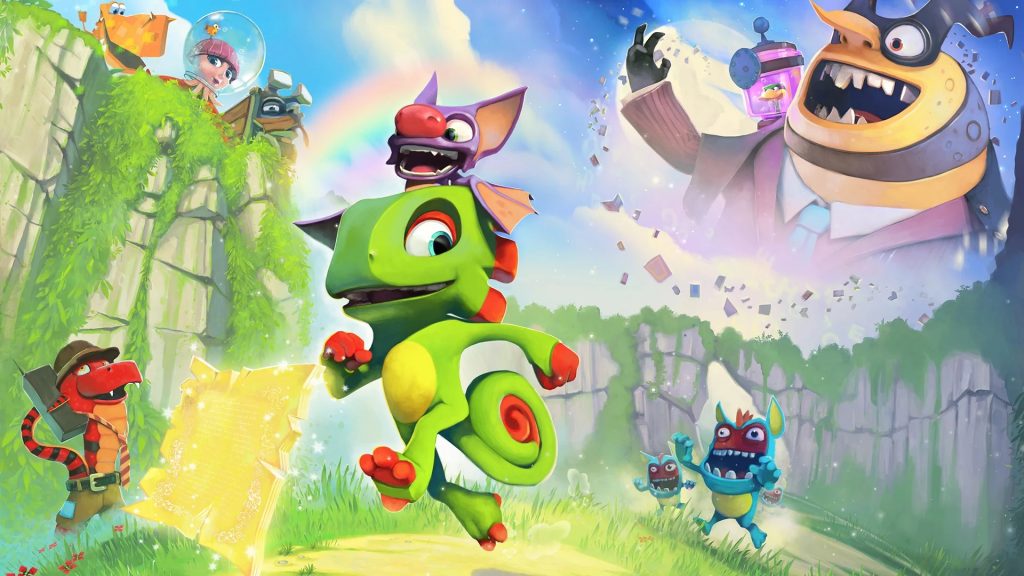 According to Playtonic boss Gavin Price, Tencent will not be interfering with the company's development efforts or will be controlling their IPs. The Tencent investment will merely offer Playtonic the funding and connections the company needs to further reach its goals.
"Tencent's been passionate about saying that it really is the money and their expertise whenever we want it. We explained what we wanted to do, and they said they don't want to derail any of that. And already, with the deal closing, we've been introduced to so many people," Price said.
With the investment, Price is also hopeful that the company's IPs and characters including their beloved chameleon bat duo will be able to reach a wider audience through potential licensing deals and appearances.
Recently, Tencent has noted interest in expanding its range of video game investments. Last July, Tencent purchased Sumo Digital in its entirety for over $1.27 billion. When Playtonic has more to share on their upcoming projects, we'll be sure to let you know.
Leave a Comment