I feel like, at this point, I've seen that key art for Digimon Survive of Agumon in that classroom for as long as I can remember. Digimon Survive was announced all the way back in July 2018 for Nintendo Switch and PlayStation 4. The game was pushed to 2020, then 2021, and, due to engine issues, scheduling difficulties, and problems from the COVID-19 pandemic, the game has been delayed once again to 2022.
In an official statement, producer Kazumasa Habu states that more time needed to be allocated to development, and that they "look forward to sharing more news and updates" soon.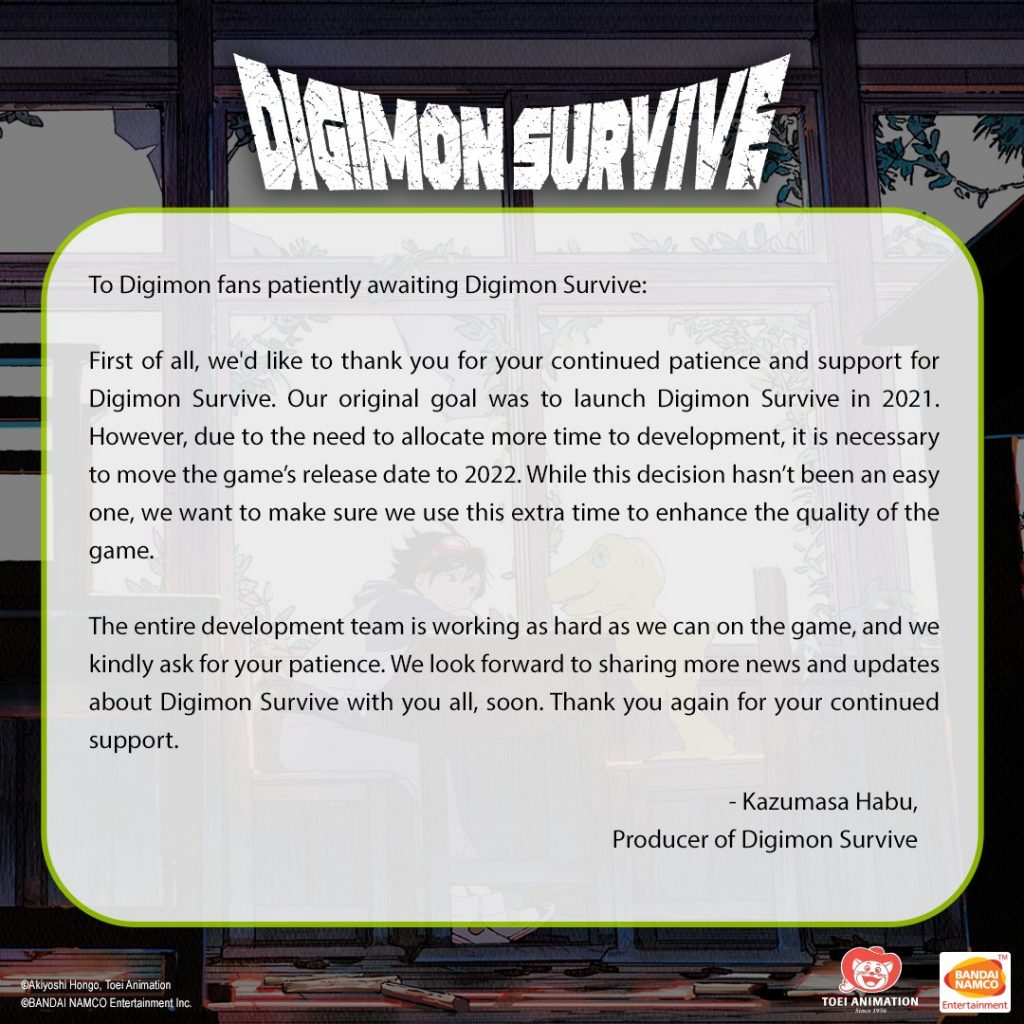 Digimon Survive certainly seems to have gone through an abnormal amount of difficulties for a tactics RPG, though much of it can likely be attributed to the pandemic. It will be interesting to hear any behind-the-scenes stories about Survive's long development, but in the meantime, the delay will hopefully give the team enough time to make the game as good as it can be.
Leave a Comment