The Pokémon Company has been celebrating the franchise's 25th-anniversary in a variety of ways – P25 Music, special 25th-anniversary-themed merchandise, remakes of Pokémon Diamond & Pearl, and more. Today's announcement concerning the Pokémon TCG game is pulling double duty, showing off a new mechanic as well as celebrating the card game's 25th anniversary! Yes, today is October 20th in Japan, which is the launch date of the ever-popular card game.
As for what's coming next in Pokémon TCG, it's a new mechanic. Select Pokémon will have VSTAR cards (you'll need a V card in order to play a VSTAR card – acts like evolving a Pokémon) and they come with VSTAR abilities. The first Pokémon to sport this new mechanic is Arceus.
Luckily, the camera stops to focus on just the card during the announcement trailer. Here's Arceus VSTAR in its glory.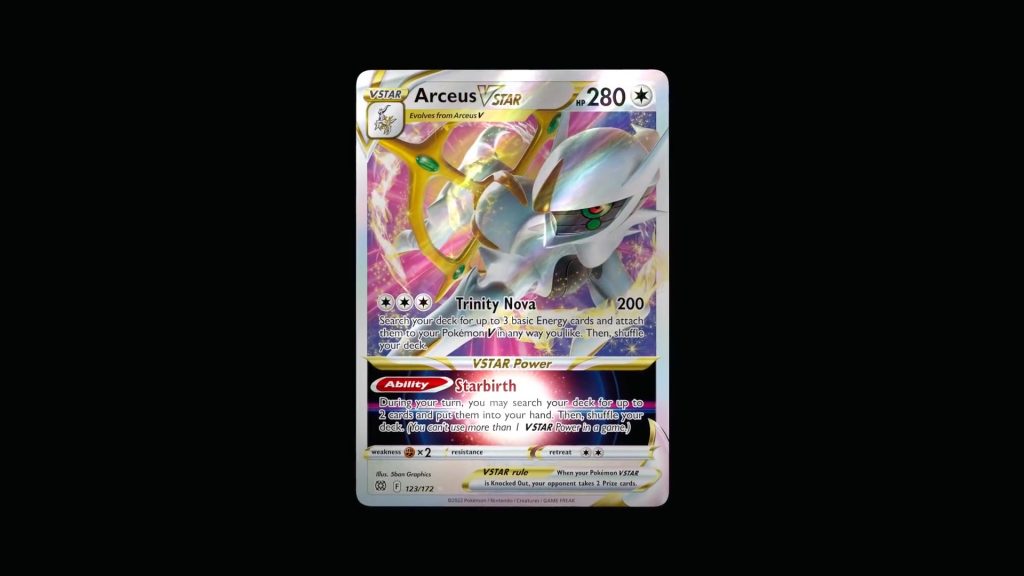 According to PokéBeach, we'll see this card next year in Japan's Star Birth TCG set (January) and the English version sometime later in an unannounced expansion set. Given the timing, it wouldn't be surprising if The Pokémon Company announced more details in English close or on Pokémon Day (February 27th).
Leave a Comment