On the heels of Japan's own distribution, trainers in the US are now set to get their hands on some Shiny Legendaries in Pokémon Sword and Shield! GameStop has announced that starting this weekend fans can get distribution codes for both Shiny Zacian and Shiny Zamazenta. Both are game-specific, and will have different availability timing.
Per the announcement, from October 22nd to November 11th, codes for Shiny Zacian will be given out in-store. These can be claimed in Pokémon Shield, and are available for free — no purchase or pre-order required while supplies last. Then, from November 12th to the 26th, codes for Shiny Zamazenta in Pokémon Sword will be given out in the same way.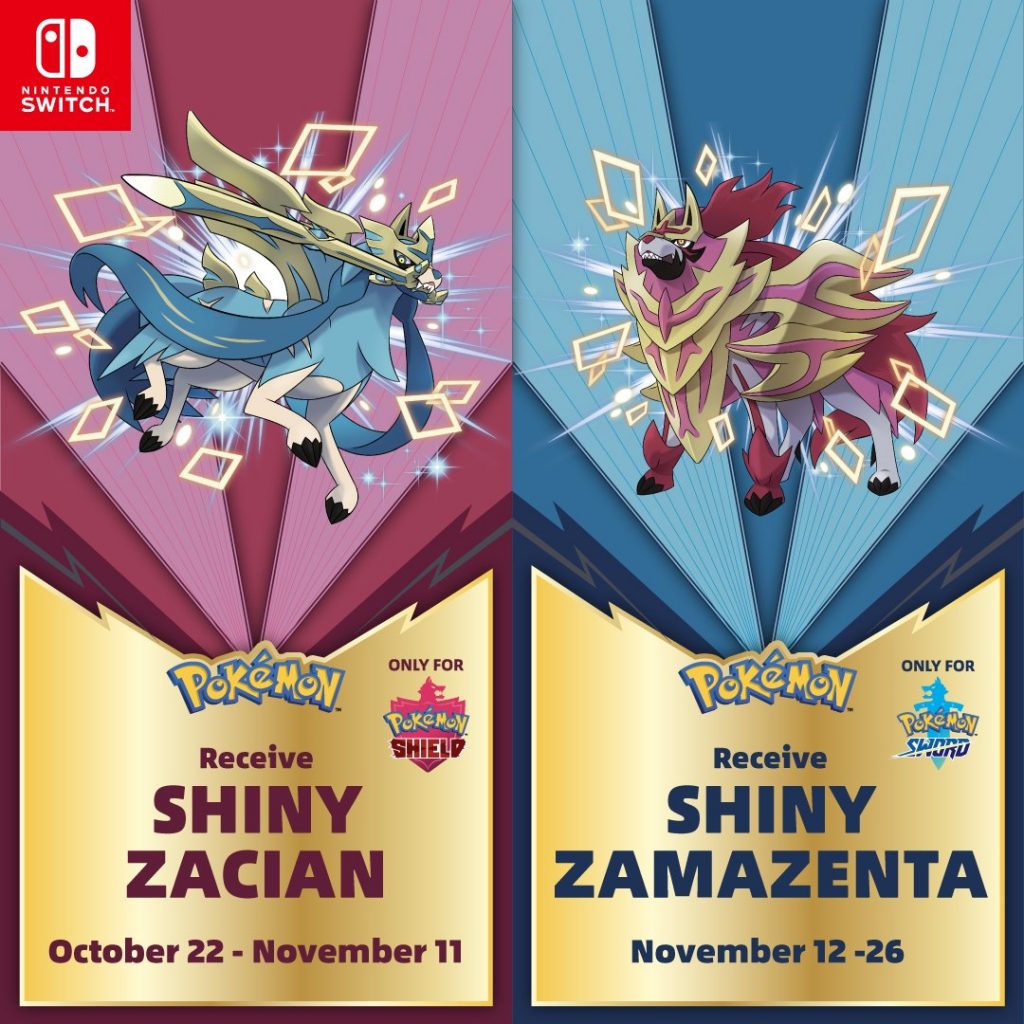 If you're in store to order or pick up your copy of Pokémon Brilliant Diamond or Shining Pearl, don't forget your Shiny Legendary!
Leave a Comment