We're still a few months away from Rune Factory 5 releasing in the west, yet that isn't stopping XSeed Games from sharing their localization process for the title, showing off features, or (in today's case) announcing the game's special edition.
Nearly matching Japan's special edition, it'll be known as the Earthmate Edition here in North America. The only difference between Japan's and North America's special editions is that XSeed Games is swapping out the standard box for a special SteelBook version. See the mock-up for yourself below.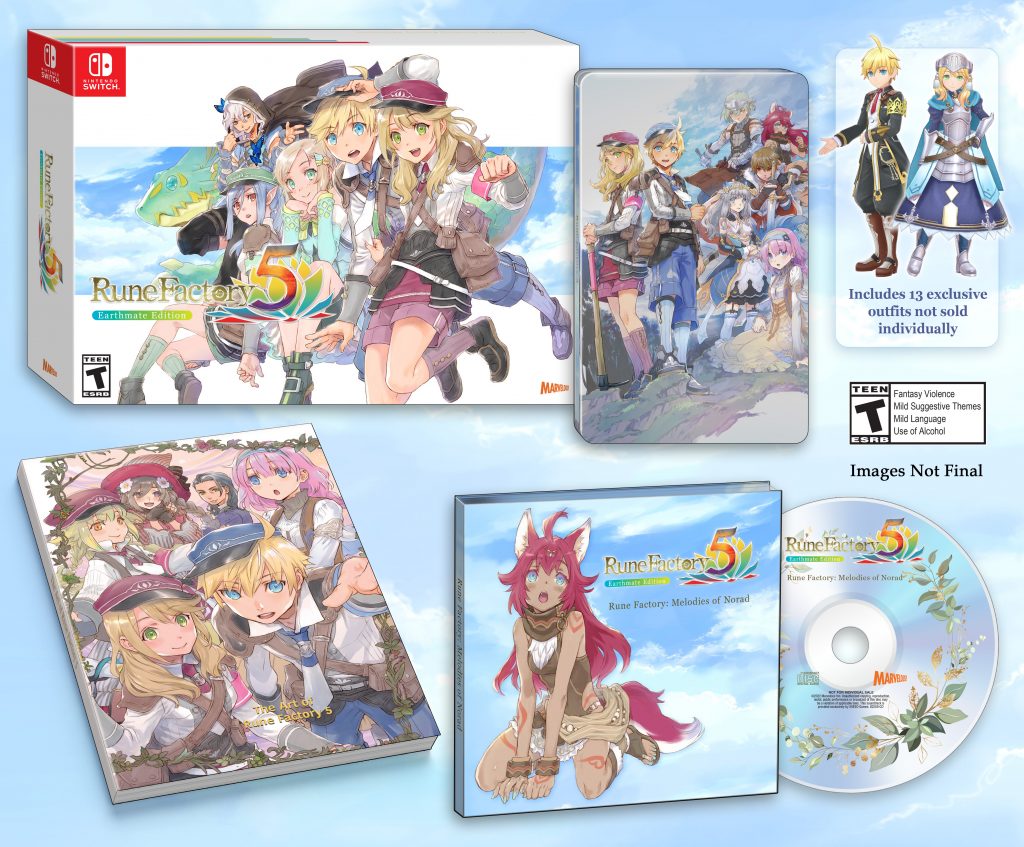 Custom outer box featuring artwork from series illustrator Minako Iwasaki
Rune Factory 5 Nintendo Switch™ game card in an exclusive SteelBook® case
Large 5.8" by 8.2" softcover artbook with over 70 pages of character illustrations, concept art, and more
'Melodies of Norad' soundtrack CD featuring 15 songs specially selected from across the entire Rune Factory series
13 exclusive in-game costumes based on the marriage candidates (+ Dolce's ghostly companion Pico) from Rune Factory 4
This Earthmate Edition is priced at $79.99 and isn't available for pre-order yet! According to XSeed Games, pre-orders will be available soon via the XSeed Games Store and participating retailers.
Keep in mind this isn't the only special edition that XSeed Games will be offering. A special Digital Deluxe version that includes the 13 in-game costumes from Rune Factory 4 (found in the Earthmate Edition) will be available on the Nintendo eShop for $69.99.
You can play Rune Factory 5 on Nintendo Switch via the Earthmate Edition, the Digital Deluxe version, and/or the Standard release when the game launches on March 22, 2022.
Leave a Comment