Mileage will vary when it comes to whose opinions people trust regarding video games, but when it comes to hardware, many of us will agree that Digital Foundry is the definitive outlet for critically breaking down new systems. As always, the technology specialist group has delivered on providing an in-depth analysis, this time on the Nintendo Switch OLED.
Starting with the physical aspects, John Linneman goes over some of the changes on this system compared to the original Nintendo Switch model, which are notable improvements for the most part. It features a strengthened rail system for the Joy-Cons, holding them in place more solidly, and the power and volume buttons are also different in shape and feel. The only small caveat seems to be the game card slot, featuring a slimmer cover design which is slightly more difficult to open.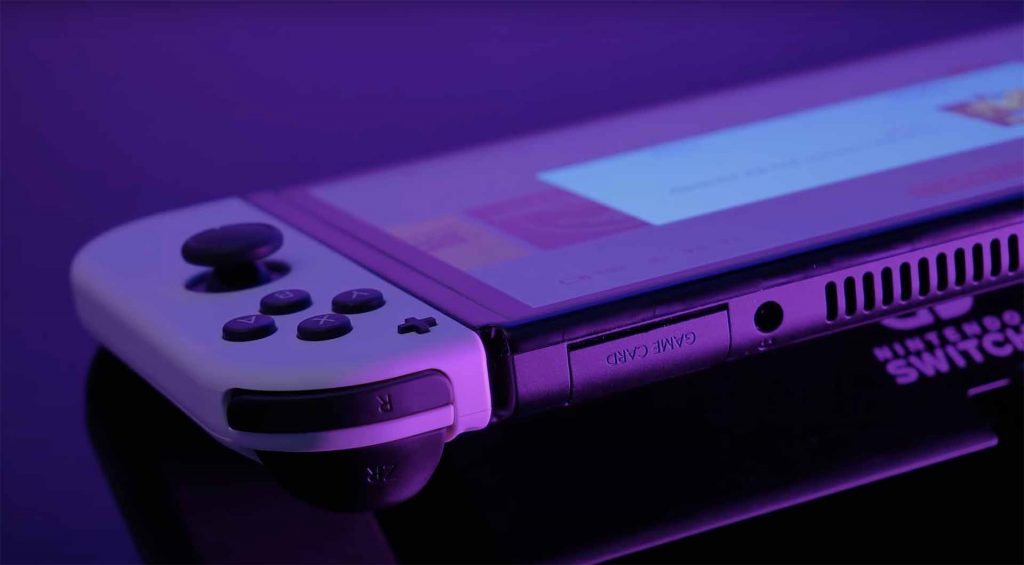 The kickstand, however, "is perhaps one of the best physical changes of this unit," according to Linneman. "The Switch OLED uses a solution more in line with the excellent Microsoft Surface line of products. It covers the width of the unit, is made of stronger material, and allows for a wide range of angles without any wobble that you'd experience in the original unit."
As for the main draw, the OLED display, Linneman declares it "the best panel ever featured in a dedicated handheld gaming system." It is considered a big improvement over the original Switch's LCD screen in terms of contrast, and also tops the PlayStation Vita (an important comparison, since it was the last dedicated handheld system to feature an OLED screen).
In terms of performance, Linneman found no noteworthy improvements in terms of how games run on the OLED system, and notes that those who only play Switch games in docked mode won't find any differences. "Whether you go with this one or stick with your original model really comes down to how much you want to play the Switch in portable mode," Linneman says. However, he does conclude that, "If display quality in portable mode is important to you, this is a must-have."
The video covers many nitty-gritty aspects when comparing the systems and is a fascinating watch even if you're not a big hardware enthusiast. If you're still on the fence about upgrading your Switch, Digital Foundry may just help you out!
Leave a Comment