In the world of modifying handhelds and consoles, it's no surprise to see micro-takes or giant upgrades of the classics. Enter TinyCircuits, known for their tiny takes on devices are going all out for their next release. Check out Thumby – the world's smallest Game Boy-like handheld (thumbheld?) that resembles a keychain out of a gacha machine and not a functioning Raspberry Pi device.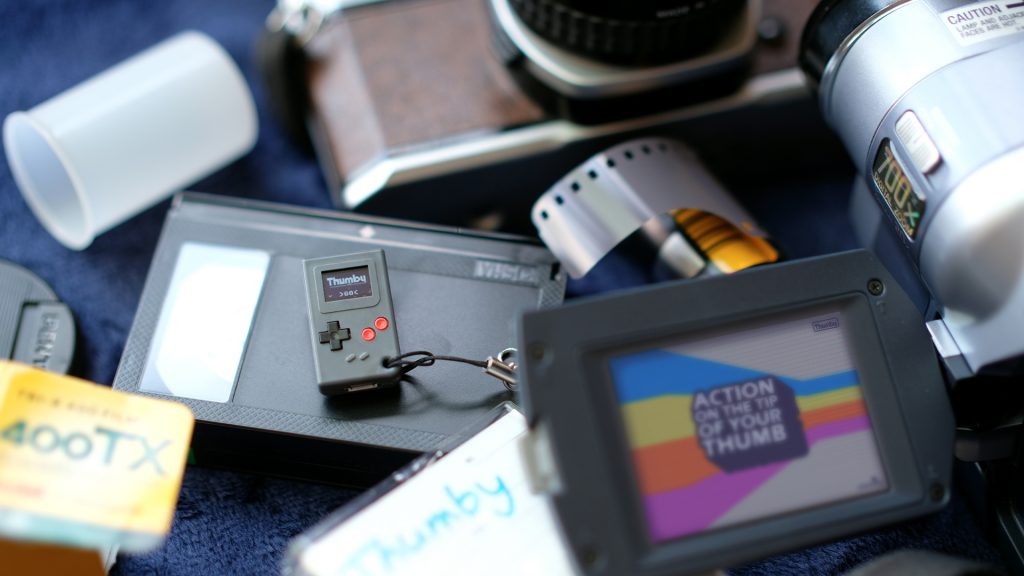 How small is this micro-micro-micro Game Boy? It's 1.2" x 0.7" x 0.3" (29.5mm x 18mm x 8.5mm) which is roughly the size of the D-pad on the original Game Boy. As for the screen, TinyCircuits is equipping it with a 72×40 OLED monochrome screen. Yes, the buttons work too (D-pad and A and B buttons) so you can play a variety of games. Thumby will come with five games at launch (R.F.S.D., TinyAnnelid, TinyDelvere, TinyTris, and TinySaur Run), and is programmable too. You can make your own games for the device and download them with ease thanks to the console's micro USB.
Ahead of its Kickstarter launch, a lucky few have been able to try out Thumby. The Retro Future was sent a pre-production unit and made a video showing off the device and its five games.
Thumby units will be $19 each, with 50 units being available at an "early-bird" backer discount of 50% off. Color options (beyond the classic Game Boy grey and maroon red buttons) will be available as stretch goals. For those interested in the project's Kickstarter launch (scheduled for Tuesday, September 28th), TinyCircuits has set up an e-mail waitlist that'll notify you when it's live.
Leave a Comment