Hopefully, you haven't yet had your fill of Pokémon-themed food promotions after this year's popular McDonald's Happy Meals — featuring special edition trading cards that unfortunately caused a storm of widespread scalping — because now it's time for dessert! Krispy Kreme is your next stop for Poké-flavored treats, at least if you live in Australia.
The company's new Pokémon Dozen pack features doughnuts themed around some of the series' most popular mascots, including one for each of the three Kanto starters (Charmander, Bulbasaur, and Squirtle), two Pikachu doughnuts, a Poké Ball doughnut, and six of Krispy Kreme's original glazed doughnuts. Of course, the Pokémon-themed icing isn't just for decoration, as each critter has its own flavor and filling, according to Press Start:
Poké Ball:

Original Glazed

Pikachu:

Chocolate creme + dipped in white truffle

Bulbasaur:

Green apple icing, sand sugar + a creme swirl

Charmander:

Vanilla custard + dipped in white truffle

Squirtle:

Strawberry filled + dipped in white chocolate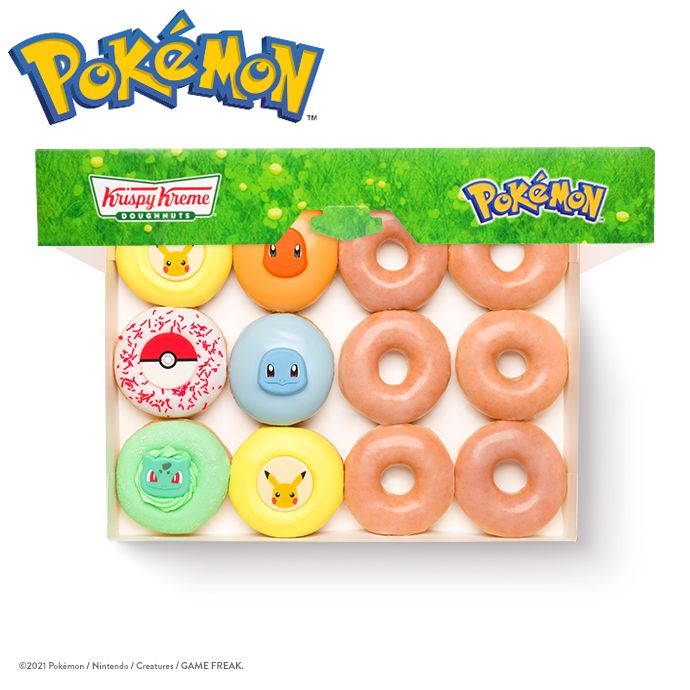 The pack is a limited-time item and is available now to order from the Krispy Kreme website for $29.95. A Pokémon Double Dozen is also available for $39.95, which includes the aforementioned Pokémon Dozen as well as an additional 12-pack of glazed doughnuts. There is no word yet on these packs arriving in other territories.
Leave a Comment