Starting today in the United States, McDonald's and The Pokémon Company are celebrating Pokémon's 25th anniversary! It's time to catch 'em all in McDonald's Happy Meals as Pikachu and all starter Pokémon across eight generations are appearing in Pokémon TCG form. In a statement from McDonald's:
"This year we're helping fans celebrate the 25th Anniversary of Pokémon with a special Happy Meal promotion. Starting Tuesday, Feb. 9, customers across the country can begin collecting Pokémon cards at participating McDonald's restaurants while supplies last. There are 25 exclusive trading cards to discover, and for the first time ever customers will receive four cards with each Happy Meal purchase. We're excited to continue serving up new ways for families to have fun together with our latest Happy Meal promotion."
According to the announcement on Pokémon.com:
"Each of these packs includes four exclusive cards. You'll have the opportunity to collect cards featuring all 24 first partner Pokémon from the many regions in the Pokémon world, plus Pikachu. There are standard and foil versions of each card, and all the cards sport the Pokémon 25th logo. In total, there are 50 cards in this set, so have fun collecting and trading with your friends."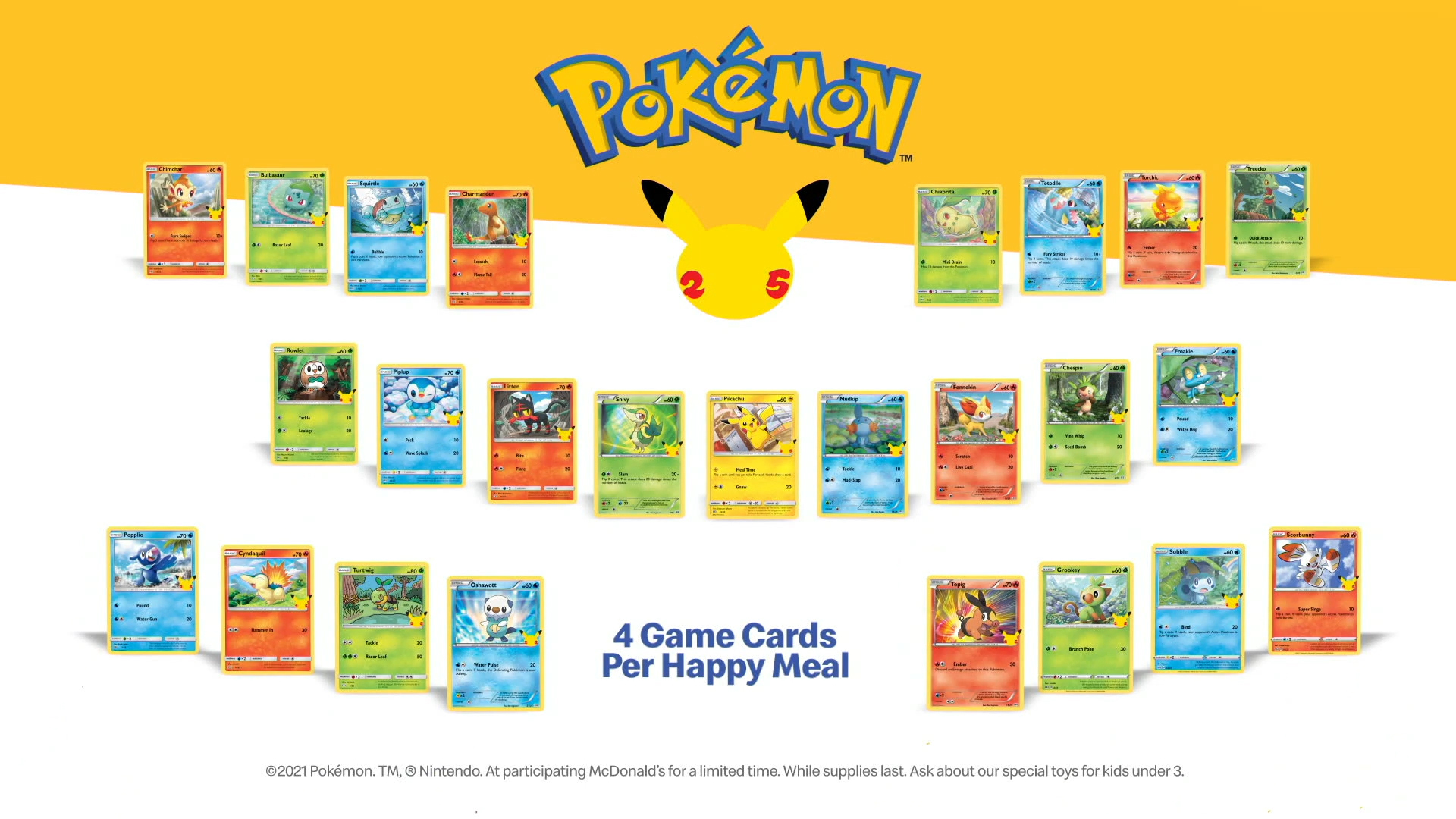 Along with these card packs, you'll also find one of two sticker activity sets, a Pokémon TCG display frame, or a Pokémon TCG holder box in each Happy Meal. All will be contained in a Pikachu envelope (they're numbered 1 through 4 and feature different artwork of the popular Pokémon).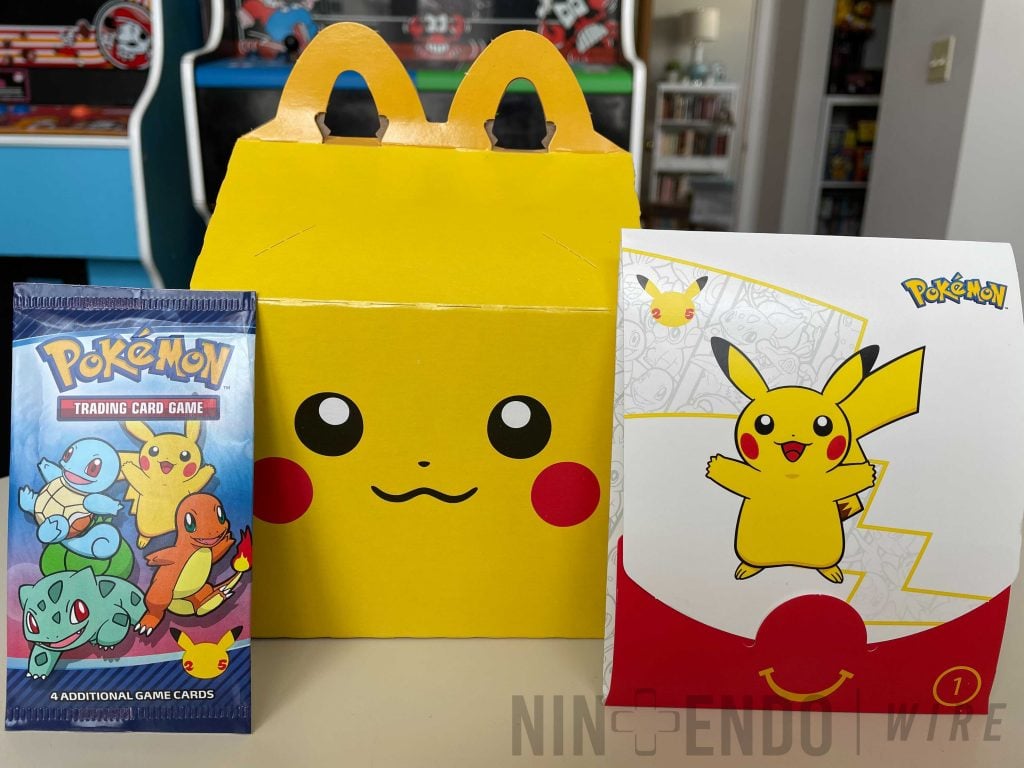 Some locations will allow you to purchase the "toy pack" without ordering a Happy Meal, but "your mileage may vary" at each location (including the possibility of limits). 
There's more fun online via McDonald's dedicated Happy Meal site! Free to download activity sheets and previews of the Pokémon activity games found in the Happy Meal app are shown. 
Good luck collecting the entire set!
Leave a Comment