Here we are again with the latest Event Quest offering in Monster Hunter Rise. While it might be daunting to follow Akuma, Street Fighter's overwhelmingly powerful Raging Demon, it's worth noting that, as a reward, it looks like Capcom decided to go in a different direction. Up for grabs this time are some extra cute stickers based on the game's Endemic Life.
📜 EVENT QUEST 📜
Hunt a Rakna-Kadaki to get this adorable Endemic Life sticker set! 😻

"White Desert Blossom" is now available with Senri the Mailman. #MHRise pic.twitter.com/i4D7LEfWKd

— Monster Hunter (@monsterhunter) September 3, 2021
These cute creatures dot the maps and serve as helpful tools for hunters, and seeing them in Rise's brushwork style is a treat in and of itself. Weapons and armor would be ideal, but I'm not about to say no to those cozy looking Spiribirds. To get to them and all the rest, you'll be taking on the flaming spider queen Rakna-Kadaki in the Sandy Plains.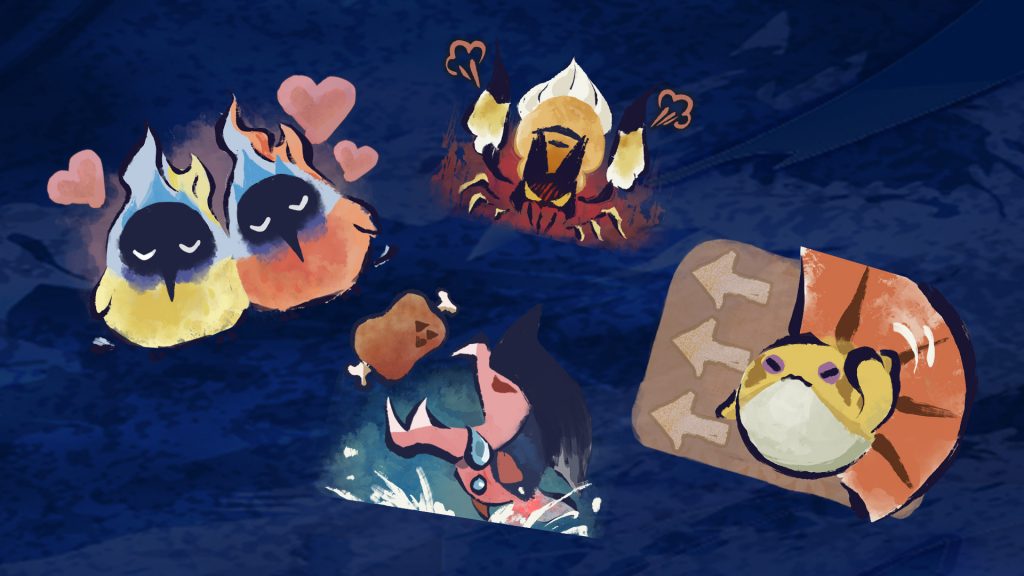 You can access this one now, with our Monster Hunter Rise Event Quest guide giving all the details to do so. Be on the lookout for more of these, including other Capcom Collabs, in the future.
Leave a Comment