After making a splash online in July, Nintendo Tokyo isn't done with their fabulous SQUID or OCTO Splatoon merchandise collection. As if the initial launch didn't have us spamming "Woomy!", this latest batch of goods will cause stationery fans to swoon.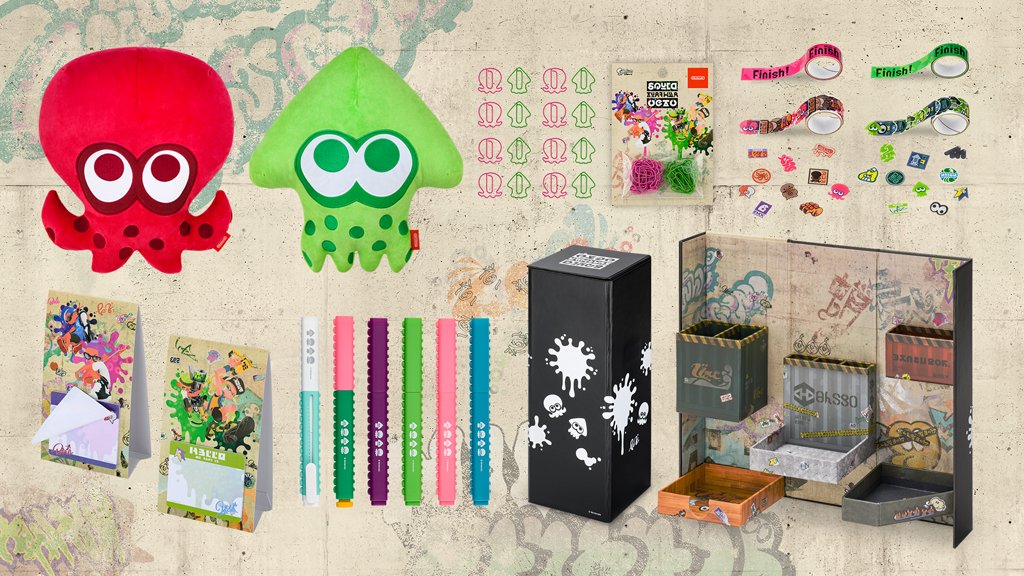 A Squid and Octo reversible cushion, pens that connect together thanks to being modeled after tentacles and suction cups, sticky notes, paper clips in the shape of Squid and Octos, washi tape, and stationery set holder are all here and sporting fresh Splatoon vibes. Even better, the stationery holder is big enough to hold an amiibo! Check out the images below from the collection's listing on Nintendo's online store.
The collection range in price from ¥748 (paper clips) to ¥3,300 (reversible cushion) which is roughly $6.80 to $30, plus some items have sold out online (the paper clips and reversible cushion, oddly enough). Given that these items are exclusive to Nintendo Tokyo, Nintendo's online store, and the many Nintendo Tokyo pop-up stores located in Japan, you'll have to import these from a third-party/proxy seller if you live outside of Japan.
Leave a Comment