In an interesting turn for Monster Hunter Rise, the regularly scheduled Event Quest for this week seems to not have a unique reward attached to it. Instead, players who take on this Tempest in the Desert quest will merely be tasked with slaying a Kushala Daora in the Sandy Plains. This isn't even a new locale for the Elder Dragon, but a new quest is a new quest. It's also somehow still less disappointing than seeing the week's rewards are titles…
It's not the only something that Senri the Mailman is passing out this week, though. A free item pack is also available, offering up various resources to players. This Guild Provisions 2 pack includes:
50 Armor Spheres
10 Armor Sphere+s
20 Dango Tickets
10 Steel Eggs
20 Mega Potions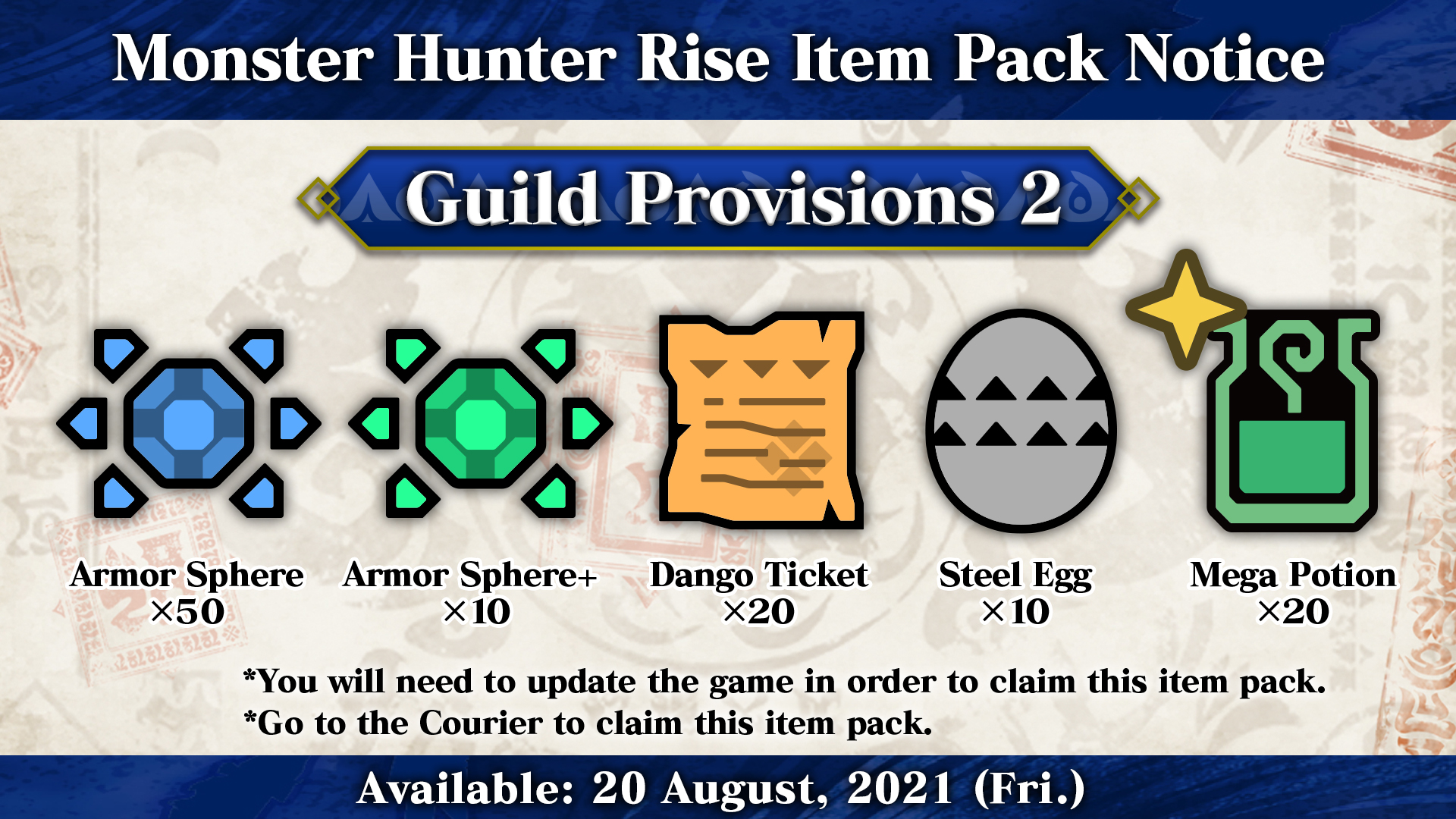 Never said hi to Senri? Never fear, for we've got a Monster Hunter Rise Event Quest guide to help make sure you can't miss any of the game's free content rollouts. We're still awaiting word on the next Capcom Collab, following up from the recent and extra fantastic Okami Palamute layered armor.

Leave a Comment