Last we heard during Nintendo's Direct during E3 week this last June, the Life is Strange: Remastered Collection was slated for Q4 this year. That general time frame, however, has changed today. Square Enix has announced that the collection has been delayed for all platforms — Switch, PC, PlayStation, Xbox, and Stadia– to Early 2022 due to "the ongoing worldwide pandemic." The full statement reads: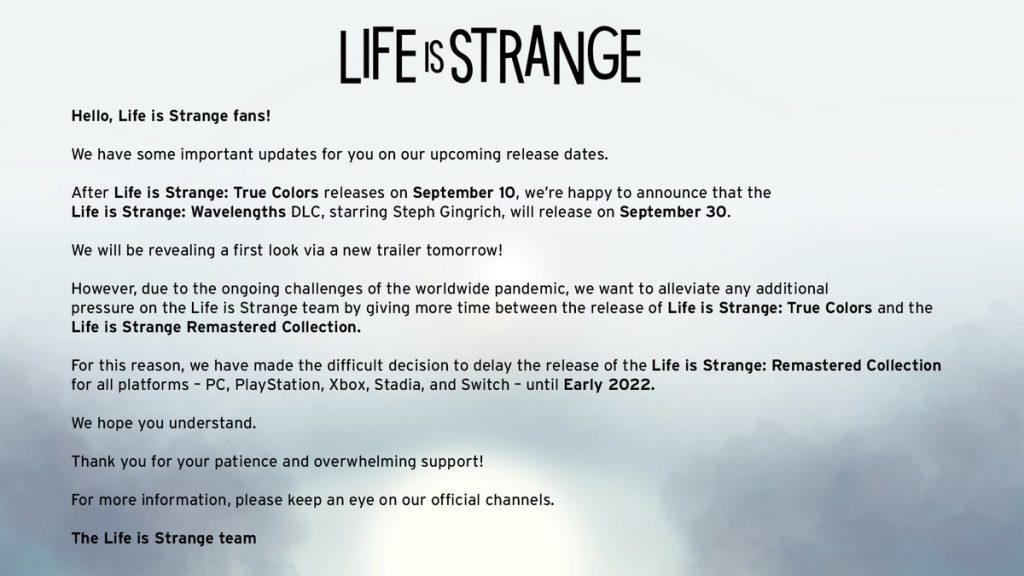 Despite the later release, it's good to hear that Square Enix is taking care of its team during such a stressful time. There's also plenty of Life is Strange content to dive into outside of Remastered this year — as noted above, fans can expect Life is Strange: True Colors to release on September 10th, with Wavelengths' release following soon after on September 30th.
To bide the time until those releases and more detailed info about the Remastered Collection's new launch date is shared, you can have a look back on the E3 2021 trailer from a few months back (courtesy of IGN).
Leave a Comment