If you haven't yet locked in your pre-order for No More Heroes III, it's probably time to do so with the long-anticipated, hack-and-slash sequel now just weeks away from release. If you're a fan in the UK, Amazon also has exclusive bonuses to seal the deal.
The Amazon UK listing includes a cotton bag that reads "Goddamn Superhero" in a font befitting of the game's galactic themes, along with a pixel heart pin in the style of protagonist Travis Touchdown's health meter. The listing notes that the items "might arrive separately and [are] subject to limited availability," and the bundle is currently available for £49.99.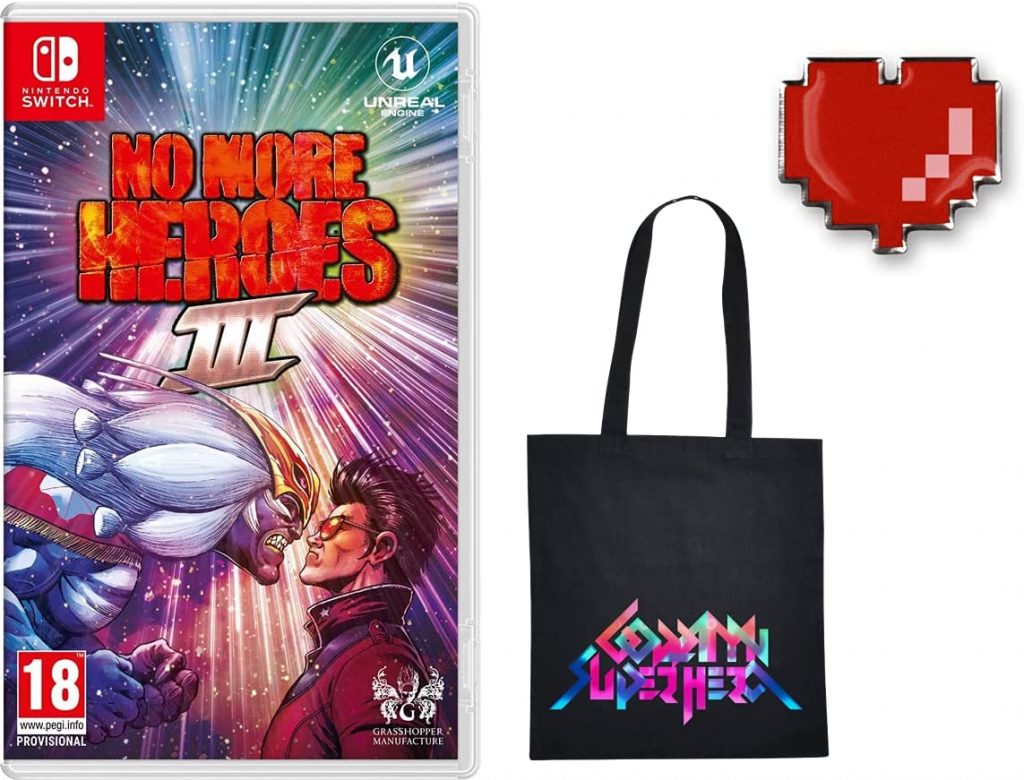 No More Heroes III will launch exclusively on Nintendo Switch on August 27th. The latest trailer showed off Travis's latest rogues' gallery, which consists of 10 alien superheroes which are bent on taking over Earth. In other recent news, Director Goichi "Suda51" Suda also discussed his hopes for a No More Heroes TV show or movie.
Leave a Comment