Nintendo's first financial report from the fiscal year ending March 2022 has landed, covering the 3 month period of April through June 2021, and while it's on the surface bad news for the company, there's a pretty compelling explanation for why.
In the report, it's confirmed that sales have declined 9.9% compared to the same period last year, and operating income has dropped 17.3%. It's worth noting, though, that there's one big difference – Animal Crossing: New Horizons was blowing up last year. The life-sim was raking in money, giving the Switch a massive boost and shattering records. With no similar huge releases this year, it isn't too surprising sales are down. Later in the report it's also clarified that Q1 sales are actually higher than last year's, so long as you exclude Animal Crossing.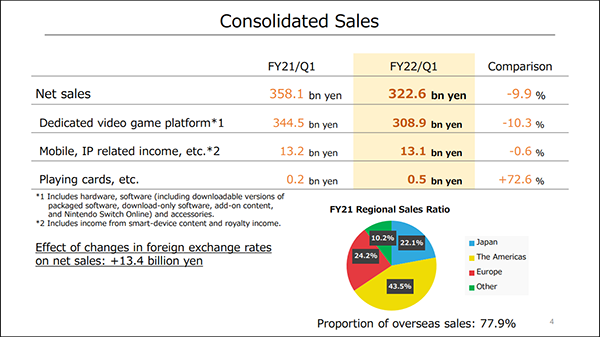 In better news for the company, we have confirmation of two more Switch games that have hit the million-unit sold mark. New Pokémon Snap has managed an impressive 2.07 million units sold, while Mario Golf: Super Rush has shifted 1.34 million copies.
Finally, it's confirmed that Nintendo will be buying back "up to 1,800,000 shares" in light of the Nintendo Switch's success in recent years.

Leave a Comment